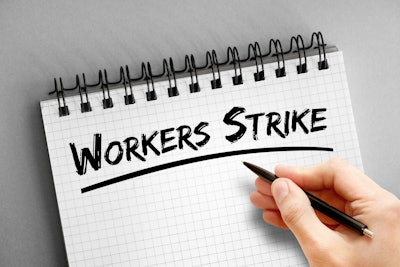 dizainstock | BigStock.com
Last summer, dozens of employees took industrial action at a ForFarmers feed mill in Carmarthen in southwest Wales.
Workers there were striking for pay rates equal to their colleagues at the company's other factories in England.
Now agreement has been reached, reports the GMB trades union, and the workers have returned to work.
According to the union, the Welsh workers have won a pay rise of 20%, bringing their pay in line with their English counterparts.
"We are happy the company came back to the table to negotiate," said union organizer Peter Hill. "Our members' pay is now much more in line with other sites in England. It was that unfairness that sparked this dispute."
More on ForFarmers
ForFarmers N.V. is the largest feed producer in Europe, according to the Feed Strategy Top Feed Companies database.
Based in The Netherlands, the group produced around 10 million metric tons of feed in 2021, according to this source. In its product portfolio are regular and organic feeds for poultry, pigs, ruminants, aquaculture and horses, as well as raw materials including minerals, feed additives, fertilizers and seeds.
With a network of subsidiaries and partnerships, the group has 35 production facilities in The Netherlands, Belgium and Germany, as well as the U.K.
This week, ForFarmers reported a year-on-year increase of 4.3% in gross profit for the third quarter of this fiscal year. However, sales volume was 6.2% lower than a year ago.
At the end of September, the competition commission in Belgium approved the sale of ForFarmers' Belgian business to Arvesta.