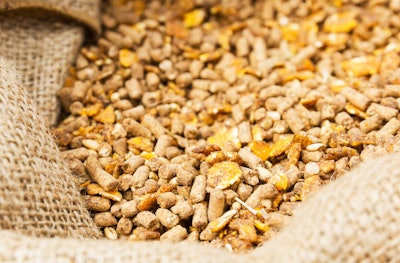 stoonn | Bigstock.com
New Zealand animal feed nutrition and manufacturing company Nutrinza has been awarded FeedSafeNZ accreditation for its custom blending manufacturing stores in Stratford and Marsden Point, adding to an existing accreditation of its Mount Maunganui-based store.
The accreditation showcases the company's dedication to feed safety practices.
FeedSafeNZ is a program designed to enhance the quality assurance of New Zealand-produced stockfeed, and to provide increased risk mitigation in animal feed manufacturing, blending and use. Accreditation verifies that feed and food products are produced to high-quality standards and that the business complies with relevant legislation and regulations.
Nutrinza managing director Warren Morritt said that, to achieve accreditation, both stores underwent a rigorous inspection by independent auditors AsureQuality Ltd., which assessed feed manufacturing processes, recordkeeping, staff training, quality assurance procedures and traceability.
"The auditors found both stores exceeded the standards required for the FeedSafeNZ Accreditation, and as a result, we're proud to have been awarded the certification," he says.
Only FeedSafeNZ-accredited manufacturers may use the FeedSafeNZ logo on their packaging and websites. The FeedSafeNZ mark assures farmers that the animal feeds they buy is made to the highest possible standard.
"Now all three of our stores at Mount Maunganui, Stratford and Marsden Point are accredited. This certification demonstrates our commitment to feed safety and provides assurance to our customers that they can trust our products," Morritt said.
FeedSafeNZ audits are carried out annually by AsureQuality.
Nutrinza is part of the Intelact group of companies driving sustainable food production in New Zealand and across the globe.