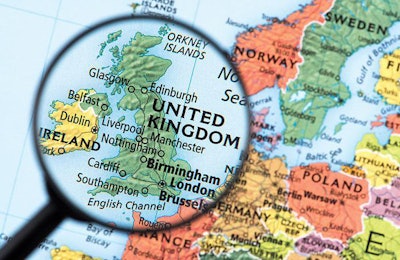 Based in the United Kingdom, leading feed company AB Agri is facing the possibility of nationwide strike action by its mill workers.
Supported by trades union Unite, mill workers at AB Agri in the United Kingdom (U.K.) are preparing to vote on future strike action early next month.
If they vote in favor of a strike in the ballot, the feed company's operations across the country are likely to be severely disrupted.
An offer of increased pay has already been rejected by the workers, who say it falls well short of the inflation rate.
For the past few months, the U.K. has been experiencing a series of strike actions. These have affected the health service, railways and others, and are linked to the recent rapid rise in the cost of living.
"The latest record strike figures announced today are a warning to the government and employers," said Unite general secretary, Sharon Graham, last week. "The wave of industrial action across the U.K. isn't going away. In the face of the cost of living crisis, workers now have no option but to fight for better wages."
In June 2022, members of the same union were involved in threatened strike action at a Moy Park feed mill in Northern Ireland.
More on AB Agri
AB Agri operates across the entire feed industry supply chain, according to the company website. As well as compound feeds, it supplies feed enzymes, specialized feed ingredients and a range of value-added service to farmers, feed and food manufacturers, processors and retailers.
Since its foundation in the U.K. in 1984, the firm has grown and now has more than 3,000 employees across the world.
AB Agri covers the agriculture operations of Associated British Foods (ABF). The parent company's other businesses are in the grocery, sugar, ingredient and retail sectors.
In its latest full-year fiscal results, ABF reports revenue in 2022 at more than GBP1.72 billion (US$2.08 billion). Compared with the 2021 figure of almost GBP1.54 billion, the year-on-year increase was 12% (at constant exchange rates). Trading performance by AB Agri was described as "strong." Higher feed prices reflected commodity inflation, according to ABF. AB Agri's profit last year was higher by GBP3 million at GBP47 million. However, the margin for this operation dipped slightly from 2.9% in 2021 to 2.7% in 2022.
In July 2022, AB Agri opened its ninth feed mill in China. Located in Tongchuan City in Shaanxi province, it has an annual capacity of 240,000 metric tons.
With annual feed production amounting to almost 2.23 million metric tons, AB Agri is just below the Top 10 feed companies in Europe in terms of output. This is according to Feed Strategy's top feed companies latest survey for this region. The source indicates that AB Agri is the largest feed producer in the U.K.