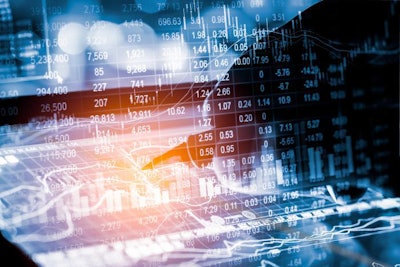 Margin pressure, rising raw material prices contributed to drop in profit
ForFarmers reported a 1.9% increase in total feed volume and a 0.9% drop in gross profit for the first half of 2021.
Total feed volume for the period was 4.9 million metric tons (mmt), of which compound feed was 3.5 mmt, an increase of 2.2%. The decline in gross profit to EUR217.5 million (US$255.6 million) was attributed to increased competition due to COVID-19.
"The results in the first half of 2021 were disappointing," said ForFarmers CEO Yoram Knoop. "There was an abnormally fierce battle for market share between feed producers, resulting in margin pressure. This was mainly attributable to the generally dire liquidity situation of our customers. The prolonged COVID measures delayed price recovery for their products, whilst at the same time feed prices rose as a result of the sharp increase in raw material prices."
Knoop added that the cooperative lost EUR4 million to its underlying EBITDA due to an incident in Germany where it had priced contracts wrong. Underlying EBITDA was down 15.4% to EUR40.8 million despite contribution from acquisitions due to lower gross profit and higher energy and fuel costs.
The integration of the acquisitions of De Hoop Mengvoeders and Mühldorfer Pferdefutter, "is progressing according to plan and the results achieved so far have been better than expected," Knoop said. "Within ForFarmers we focus foremost on increasing our market share by delivering good products and advice for a fair price, enabling both our customers and ourselves to increase returns. We aim to do this more efficiently all the time. We are due to launch innovations, which will enhance our customer proposition."
According to Feed Strategy's Top Feed Companies database, ForFarmers N.V. is Europe's largest feed producer. The company produces and supplies regular and organic animal feed and commodities (such as arable and grassland management products) mainly in the cattle, pig and poultry sectors. A network of subsidiaries and partnerships rounds out operations that include 35 production facilities in the Netherlands, Belgium, U.K. and Germany. In addition to compound feeds, ForFarmers' feed division also includes minerals, additives, fertilizers and seeds. In 2020, it produced 10 mmt of feed at 35 feed mills.