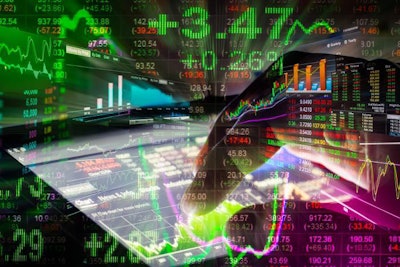 Company performed better than Wall Street estimates but did not meet analysts' expectations
ADM reported net earnings of US$225 million and adjusted net earnings of US$499 million for the third quarter, down 44% from the same period a year ago.
The results were better than Wall Street estimates, but revenue did not meet analysts' expectations.
"We delivered an outstanding quarter, and I am proud of our team's continued great performance," said Chairman and CEO Juan Luciano. "Our strategic initiatives, combined with exceptional execution, are driving strong results across all of our businesses. Readiness is enhancing our performance, accelerating our work in areas ranging from operations to sales. Our strong cash generation is allowing us to retire higher-cost debt while retaining balance sheet flexibility. And Nutrition continues its impressive upward trajectory, delivering a fifth consecutive quarter of 20-plus percent year-over-year operating profit growth."
Sector breakdown
Animal Nutrition was higher year over year. Continued delivery of Neovia synergies, strength in livestock feed and year-over-year improvement in amino acids were partially offset by softer aquaculture feed demand as well as negative foreign currency impacts.
Ag Services & Oilseeds results were higher than the third quarter of 2019. Ag Services and Crushing saw expanding margins during the quarter, resulting in approximately US$155 million in total negative timing effects, which are expected to reverse in the coming quarters.
Ag Services executed extremely well to capitalize on strong North American industry export margins and volumes. Results were lower in South America, as the pace of Brazilian farmer selling slowed as expected following the aggressive selling in the first half of the year. Global Trade's continued focus on serving customers contributed significantly to results, as did a US$54 million settlement related to 2019 U.S. high water insurance claims. Negative timing impacts of almost US$80 million led to lower overall results versus the prior year.
In Crushing, strong execution in an environment of tighter soybean supplies and solid global demand for meal and oil supported improved execution margins in North and South America, partially offset by lower year-over-year margins in EMEAI. Negative timing impacts of approximately US$75 million versus a gain of approximately US$50 million recognized in the prior-year quarter led to lower year-over-year results.
Refined Products and Other delivered significantly higher year-over-year results, driven by improved biodiesel margins around the globe. Packaged oils in South America also contributed.
Equity earnings from Wilmar were substantially higher versus the prior-year period.
In Vantage Corn Processors, distribution gains on wet mill ethanol, in addition to significantly improved year-over-year industry ethanol margins, helped to offset fixed costs from the two temporarily idled dry mills, driving higher year-over-year results.