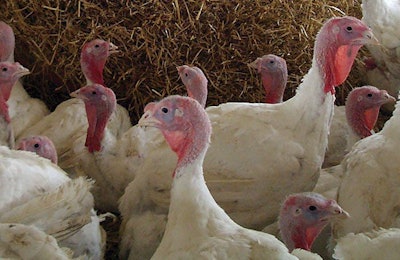 Existing mill will be torn down, while new mill is expected to be built by the end of 2021
Tyson Foods is planning to build a new feed mill in Storm Lake, Iowa, to replace an older mill in the community.
The project represents a $37 million investment, and will create 15 new jobs in the area, Tyson Foods spokesman Derek Burleson said in an email.
Tyson operates a turkey processing plant and a pork processing plant in Storm Lake, but Burleson said the new mill will serve the farmers who raise turkeys in the Storm Lake area. The existing mill that supports the turkey plant will be torn down, according to an agreement worked out with the City of Storm Lake.
Storm Lake City Manager Keri Navratil said the new mill will be built on a different parcel of land than the existing mill.
The Storm Lake City Council held a public hearing on the city's agreement with Tyson Foods during its January 6 meeting. Navratil said nobody commented during the hearing. The hearing was followed by a vote on the matter, which passed unanimously.
According to a resolution on the city council's agenda, the agreement calls for the construction of a new feed mill, office building, warehouse and truck wash, as well as other site improvements.
The resolution also states that, under the agreement, the city would be obligated to make up to five consecutive economic development grants to the company, not to exceed $250,000 over the five years. Part of the agreement, Navratil said, is that Tyson must retain the current number of employees, as well as the 15 additional workers to be hired in order to remain eligible for the economic development funds.
Burleson said Tyson Foods hopes to have the new feed mill project completed by the end of 2021.
Tyson Foods, according the the WATTAgNet Top Companies database, slaughtered 368 million pounds of live turkeys in 2018, making it the fifth largest turkey company in the United States. Tyson is also the third largest animal feed producer in the United States, producing 10 million metric tons of feed annually. It operates 32 feed mills.