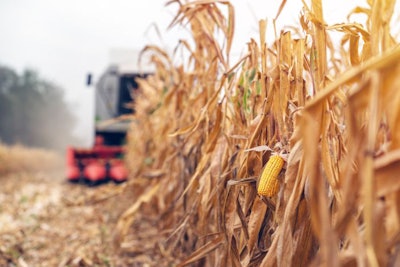 Soybean and corn prices have fallen in recent weeks as harvest numbers come in higher than expected
The prospects for lower corn and soybean prices have improved somewhat on higher-than-expected corn and soybean yields in the U.S., but agricultural economists caution that rising crop production costs could limit how far prices fall.
Harvest season in the U.S. has so far yielded better numbers than expected, with average corn yields reaching 172.3 bushels per acre, and soybeans averaging 50.2 bushels per acre, according to the U.S. Department of Agriculture (USDA). While still lower than last year's yields, the slight increase over October's yield estimates served to push prices lower in the week after the USDA's November 9 data dump.
March 2023 corn futures were selling for US$6.65 as of Friday morning, and soybean futures were going for US$14.50, according to Nathan Thompson, an associate professor in the Department of Agricultural Economics at Purdue University.
But the biggest impact on soybean and corn prices may not be felt until after the first few months of 2023, according to Thompson. Prices were previously projected to increase sharply in the first part of 2023. But those projections have since moderated. Thompson said he now expects the price of corn to rise through January 2023 to roughly US$6.60, and to hover around that price point for the remainder of the year. Soybean prices remain more volatile, but seem likely to hover around US$14.50 through most of 2023, Thompson said.
Ongoing market volatility could see those figures drop as low as US$13.30 or jump as high as US$15.30 for soybeans, with probable corn prices ranging from US$6 to US$7 for corn, Thompson said.
Those price ranges should still equate to reasonable profits for farmers, even on the low end, according to Michael Langemeier, a professor in the Department of Agricultural Economics at Purdue University. But next year could be a different story. Current projections suggest farm input costs are set to increase another 8% to 10% in 2023, Langemeier said, which would put the cost to produce a bushel of corn in range of US$5.90 to US$6. Soybeans are in a similar boat, Langemeier said, but soybeans for the time being appear to have an edge over corn in terms of their potential profitability next year.