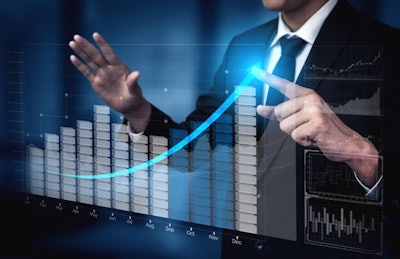 David Naemura will become chief financial officer in January 2023
Neogen Corp.'s chief financial officer (CFO), Steve Quinlan, will retire effective May 31, 2023, the company said in a press release.
David Naemura will become CFO effective January 2, 2023. During the five-month overlapping period, he and Quinlan will work together to ensure a smooth transition of responsibilities.
Quinlan has served as Neogen's CFO since 2011, leading the company through more than 30 acquisitions, including the company's recent acquisition of 3M's Food Safety business, and driving revenue growth from US$172.6 million in 2011 to upwards of US$527 million in 2022.
"Steve has played a critical role in Neogen's growth over the past 11 years and has been an exceptional leader and benefit to our team," said John Adent, Neogen's president and CEO. "Steve and I worked together to plan his succession, and he will be staying on through the remainder of the fiscal year to ensure a smooth transition. I appreciate all of Steve's contributions to the business and wish him and his family all the best in his retirement."
Naemura was previously the CFO of Vontier Corp., where he played an instrumental role in the company's separation and launch as an independent public company. Prior to his time at Vontier, Naemura was the CFO of Gates Industrial Corp. and also served as a group CFO for Danaher Corp.
"I am very pleased to welcome Dave to the Neogen team. His extensive experience working for public companies makes him not only a great fit for Neogen, but also an important asset to help us deliver on our mission and drive the company far into the future as we enter a new era in food security," Adent said.
First quarter financial results
Neogen reported on September 27 that revenues for the first quarter of fiscal year 2023 were up 3%, from US$128.3 million to US$132.3 million. Excluding unfavorable currency comparisons to the prior year, revenues increased 6% in the first quarter. On an organic basis, sales increased 4% with a neutral currency comparison.
"During the first quarter of our 2023 fiscal year, we continued to be faced with challenging business conditions, both in terms of a slowing economy, inflationary raw material cost increases, and ongoing supply chain issues. Our results were also adversely impacted by currency headwinds, primarily in Europe, which resulted in US$3.9 million of lower revenues in the first quarter on a comparative basis," Quinlan said. "Despite this, we continued to invest in the company, purchasing a small distributor in Thailand, ceremonially breaking ground on our new manufacturing facility in Lansing, and nearing completion on a distribution facility in Kentucky."