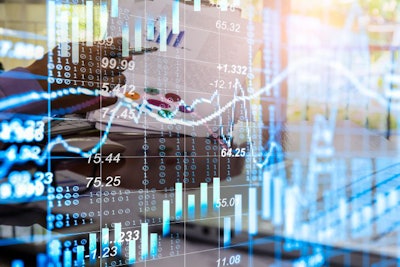 Company experiencing headwinds from foreign exchange rates, war in Ukraine
Elanco Animal Health Inc. reported revenue of US$1,225 million for the first quarter of 2022 – down 1% from US$1,242 million in the same quarter last year.
The company's net income of US$48 million for the quarter was up from a loss of US$61 million in the same quarter last year.
The company updated its full-year 2022 guidance to be US$4,700 million to US$4,755 million due to the negative impact of foreign exchange rates. This represents an incremental US$45 million headwind compared to the February guidance.
The company also provided financial guidance for the second quarter of 2022 with revenue of US$1,160 million to $1,200 million, and diluted EPS of $(0.05) to $0.02 on a reported basis, or $0.22 to $0.28 on an adjusted basis. The expected 4% revenue decline at constant currency for the second quarter 2022 is primarily driven by emerging macro conditions including the situations in China, Ukraine and Russia, as well as stock-outs of certain U.S. pet health products and a partial shift of aqua product demand into the first quarter from the second quarter as a result of strong underlying salmon market prices.
"Our first quarter financial results demonstrate continued consistent delivery and strong execution across our global enterprise with revenue, adjusted EBITDA and adjusted EPS all exceeding the mid-point of our guidance. We are already seeing the benefits of a leaner, more agile organization, contributing to our ability to reduce operating expenses sequentially and adapt quickly to the changing macro environment," said Jeff Simmons, Elanco president and CEO. "Elanco is well positioned in the durable animal health industry, our strategy is working, and the team is consistently delivering on the items within our control, including our companywide productivity agenda and price. We remain confident in our guidance after adjusting for the continued strengthening of the U.S. dollar."
Elanco's Farm Animal unit revenue was US$569 million, a decrease of 2% on a reported basis or an increase of 1% excluding the unfavorable impact from foreign exchange rates, with a 1% increase from price. Improved producer demand and innovation in poultry as well as strong aqua demand was partially offset by the continuation of pressured economics for swine producers in China that began in the second half of 2021 compared with a strong first quarter of 2021. Additionally, cattle declined in the quarter primarily driven by generic competition.