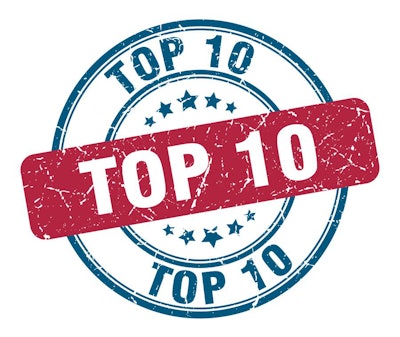 Find out what you missed in feed news and blogs from last month
See what topics were the most popular in the animal feed industry in May.
---
With the move toward "no-antibiotics-ever" (NAE) broiler diets, live production managers and nutritionists face an increased challenge to enhance and support gut health to optimize broiler productivity.
First trials with an African swine fever (ASF) vaccine are being conducted on 10 farms in the Philippines, reports Manila Times.
The latest presidential declaration allows the Philippines to import larger volumes of pork to balance the supply situation disturbed by ongoing African swine fever (ASF) outbreaks.
Ioannis Mavromichalis: The recent increase in corn prices worldwide has forced feed producers to search for alternative energy sources.
Barges hauling grain, animal feed and other goods on the Mississippi River are halted near Memphis after bridge inspection crews discovered a "critical" defect on May 11.
Supply chain disruptions and other factors have caused volatility in the methionine market, shortening supplies and rising prices.
Perdue Farms Inc. is importing soybeans from Brazil as U.S. supplies shrink, according to Bloomberg.
Global fishmeal production is set for another year of growth, after 2020 saw an 11% increase and fish oil production rose 12%, according to IFFO, The Marine Ingredients Organization.
Cargill will pay back a tax credit to the state of Iowa for failing to hire the number of employees at a Diamond V facility that was required as part of a US$2 million tax credit deal, according to the Des Moines Register.
Jackie Roembke: Mississippi State University's Dr. Kelley Wamsley explores methods for evaluating feed's role in NAE broiler production at the Midwest Poultry Virtual Conference.