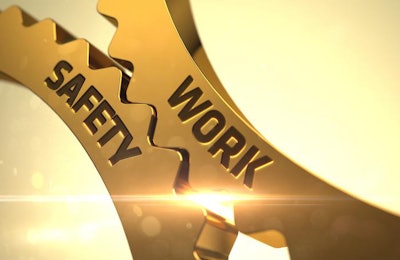 Inspectors said Hi Peak Feeds did not have documented safe system for clearing blockages
U.K.-based animal feed company Hi Peak Feeds Ltd., a subsidiary of The Devenish Group, has been fined after an employee was injured in 2018.
According to the U.K.'s workplace health and safety regulator Health and Safety Executive (HSE), on December 9, 2018, an employee's arm was severed by a moving conveyor after the employee opened the inspection hatch on a closed conveyor in order to clear a blockage. The conveyor started unexpectedly, and the employee's right arm was severed below the elbow.
An investigation by the HSE found that the company did not have a documented safe system for clearing these blockages, which occurred on a recurrent basis on this conveyor as well as others at the site. This meant there was no reference, no training material or procedure that could be monitored, as a result different practices developed over time.
The company did not appear to be aware that blockages were cleared in this unsafe manner. Had a suitable and sufficient risk assessment been completed, the company should have identified that there was a risk to employees created by intervention in the machine when blockage clearance was required and developed appropriate instruction, training and information related to the task.
Hi Peak pleaded guilty to breaching Section 2 (1) of the Health and Safety at Work etc Act 1974. It was fined GBP140,000 (US$183,290) and ordered to pay costs of GBP2,591.30 (US$3,392.56).
"This incident could so easily have been avoided through the implementation of a safe system of work involving effective plant isolation and adherence to safe working practices," HSE inspector Lindsay Bentley said.
According to its website, Hi Peak Feeds is the U.K.'s largest organic manufacturer of feeds, blends, minerals and specialty products. Hi Peak was acquired by Northern Ireland-based Devenish Group in 2013.