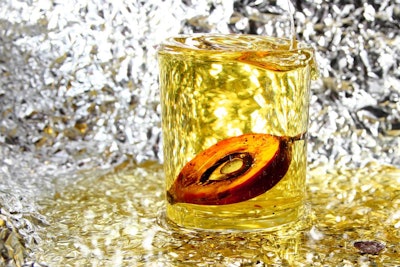 Volatility, production among factors affecting prices of palm fatty acid distillate
Palm fatty acid distillate (PFAD) buyers have been taken by surprise by rising prices since early August.
A byproduct of crude palm oil (CPO) refining, and considered a waste product by some, PFAD is used in the production of biofuel, animal feed and soap. As PFAD only constitutes 4-5% of the refined palm oil output, it is generally purchased on contract terms in order to ensure supply, with a few market participants seen active in the spot market when supply tightness is expected.
This year, the Asian palm oil market has been unusually volatile, however, largely due to the coronavirus. Supply side disruptions in crude palm oil as well as government policy announcements, notably in India but also Malaysia, favoring crude palm oil imports, have affected PFAD production in 2020 thus far.
In early September, PFAD on a FOB Indonesia basis was assessed by S&P Global Platts at $627.5 per metric ton (mt), up 10% on the month, up 27% from early July and up 39% from a year ago. This rise has largely been attributed to tightness in PFAD supply, as well as heightened demand from the soap manufacturing industry, particularly in India.
Here, we take a look at the rise in PFAD prices and changing dynamics in the crude palm oil market which ultimately affect PFAD prices.
PFAD prices
While PFAD usually trades at a discount to CPO prices, tightness in PFAD supply in March saw it trade as high as a $10 per mt premium to CPO, before the premium flipped to a discount again in April. The initial gain in PFAD prices was linked to India's decision to restrict palm olein imports in a bid to protect the local refining industry, favoring CPO imports and resulting in Indonesian refineries running at lower capacity. As result, supply of PFAD tightened, buoying prices.
Biodiesel production was also in full swing in Indonesia, which supported PFAD demand.
"PFAD made the best feedstock raw material at that time, and was in high demand, resulting in consumers having to pay CPO equivalent prices," said a producer.
However, as the PO-GO spread – the differential between palm oil and gas oil – crept further into positive territory, demand from the biodiesel segment pulled back.
"PFAD was hit badly as blenders were hoarding stocks at the time. When biodiesel demand slowed, the stocks became a liability as prices reversed swiftly lower, illustrating the subsequent decline in PFAD prices," the producer added.
Heightened demand from India
Demand from India was also instrumental in pushing PFAD prices upwards.
"India has been actively buying up PFAD to use in soap production as the coronavirus intensifies in the country," said a Malaysia-based trader.
Indian imports of PFAD in August stood at 53,800 mt, up from 31,972 mt in July, and an increase of 37% compared with August 2018, according to Sunvin Research. A soap manufacturer active in Middle East and East African markets also noted growth in consumer demand for soap-based cleansers had resulted in higher PFAD sales to soap manufacturers in those regions.
However, Indian demand for PFAD is expected to weaken due to the high volume of CPO imports into the country. According to the Solvent Extractors Association of India, July and August CPO imports exceeded 800,000 mt, compared to an average of 439,059 mt for January to June 2020. Thus, it is likely that PFAD will be produced domestically rather than imported and buyers will source cheaper locally produced PFAD.
Lower Indonesian CPO production in 2020
Market participants have also reported demand for Malaysian PFAD from Indonesian buyers, to be used in biodiesel and soap production as lowered CPO production in Indonesia has pressured PFAD supply. Lack of fertilizer application in 2018 and 2019 has been cited as a main driver for the lower CPO output, which could affect production until 2021.
"Production seems to be coming back only now, but it is hard to say as the price of the local sell tender is rising on a day-to-day basis," said a trader.
Some areas in Indonesia were also affected by heavy rains and flooding, which delayed harvesting. Market sources reported that refiners were finding it difficult to procure CPO as feedstock, with some reportedly paying approximately $5 per mt above market prices to obtain quantities they needed. According to data from the Indonesian Palm Oil Association, July production could stand at 3.54 million mt, down from 4.07 million mt in June. For the full calendar year 2020, Indonesian CPO production is estimated by Oil World at 43 million mt, down 1.2 million mt from 2019, as reported in the Oil World Monthly of August 21.
While soap-based demand had done its fair share to raise PFAD prices, overarching consensus is that lowered CPO production and the shift in government policy, both Indian and Malaysian, with regard to CPO imports and exports, has had significant impact on PFAD prices.
As mentioned, the Indian government had announced that palm olein imports would be restricted, shifting the country's focus to CPO imports. The Malaysian government has also announced June 5 that CPO would be exempt from export duty until the end of the year, raising its attractiveness to sellers.
Demand destruction on the food and biodiesel front has also caused refining margins to falter.
While Chinese demand for palm olein has been strong due to Beijing's food security concerns, the country has also bought record amounts of soybeans from Brazil, well into 2021. State-owned companies are also purchasing U.S. soybeans in adherence to Phase 1 of the U.S.-China trade deal, despite high prices quoted by U.S. sellers after the rally in CBOT soybeans futures early September.
With good crush margins due to higher soybean oil prices, it is possible that ample soybean oil volumes in the country could slow the buying pace of palm olein, which will further hamper refining activity in Indonesia and Malaysia, resulting in strained PFAD supply. The feasibility of PFAD as a biofuel feedstock will also have to be considered, as current high prices are likely to hamper demand and see prices trend lower.