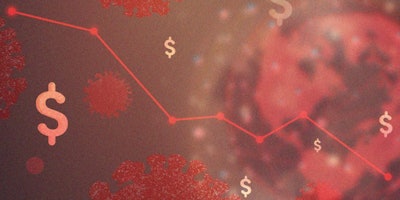 USDA says it will provide up to US$14 billion in additional financial assistance for pandemic losses
The U.S. Department of Agriculture (USDA) will provide additional financial assistance for agricultural producers who have suffered market disruptions and associated costs related to the novel coronavirus (COVID-19) pandemic.
The Coronavirus Food Assistance Program (CFAP 2) will provide up to US$14 billion, according to USDA's announcement on Friday. Signup for the program will run from September 21 through December 11.
The funding will come from the Commodity Credit Corp (CCC) Charter Act and the Coronavirus Aid, Relief, and Economic Security (CARES) Act to support producers of many commodities, including barley, corn, sorghum, soybeans, wheat, rapeseed, broilers, eggs, turkeys, dairy, beef, hogs and pigs, and lambs and sheep.
"America's agriculture communities are resilient, but still face many challenges due to the COVID-19 pandemic," said U.S. Secretary of Agriculture Sonny Perdue. "We listened to feedback received from farmers, ranchers and agricultural organizations about the impact of the pandemic on our nations' farms and ranches, and we developed a program to better meet the needs of those impacted."
There is a payment limitation of US$250,000 per person or entity for all commodities combined. Applicants who are corporations, limited liability companies, limited partnerships may qualify for additional payment limits when members actively provide personal labor or personal management for the farming operation. In addition, this special payment limitation provision has been expanded to include trusts and estates for CFAP 1 and 2.
Producers will also have to certify they meet the Adjusted Gross Income limitation of US$900,000 unless at least 75% or more of their income is derived from farming, ranching or forestry-related activities. Producers must also be in compliance with Highly Erodible Land and Wetland Conservation provisions.
Response from agricultural producers
According to the American Farm Bureau Federation (AFBF), many farmers were initially left out of the first round of CFAP funding, and although the program was expanded to include more commodities, aid was only made available for losses suffered before April 15. The deadline for most producers to apply for the first round of CFAP assistance expired on September 11.
"Farmers and ranchers saw demand for their markets disappear during the initial shockwave of the pandemic," AFBF said in a statement. "Even though concerns over food supplies have now subsided, the economic hardships are still taking their toll on farm families across the country. We don't know when this pandemic will end, and we are still feeling the effects of trade imbalances and severe weather. This lifeline will keep farmers and ranchers afloat as they continue to keep America's pantries stocked."
The National Pork Producers Council (NPPC) has been vocal in its push for additional relief for losses suffered by U.S. pork producers throughout the pandemic.
"While the direct payments to hog farmers will offset some losses for some farmers, they continue to not be sufficient to help pork producers through this unprecedented emergency," NPPC said in a statement. "All hog farmers are hurting as a result of the COVID pandemic and additional federal assistance is urgently needed to preserve the livelihoods of thousands of American hog farmers. NPPC is thankful for USDA commodity purchases, and we will continue to advocate for assistance in the next COVID relief package."
The National Turkey Federation (NTF) said it was pleased to see the program expanded to include turkey.
"The expansion of this program to include turkey clearly responds to industry feedback and recognizes the challenges COVID-19 market disruptions and subsequent foodservice losses have presented for independent turkey farmers over the past several months," NTF said in a statement.
View our continuing coverage of the novel coronavirus (COVID-19) pandemic.