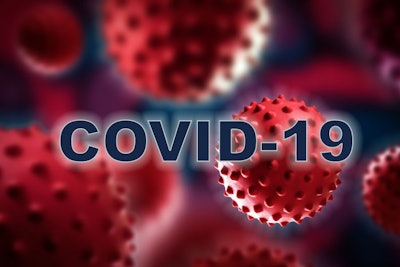 OSHA says company failed to protect employees from exposure to the virus
Smithfield Packaged Meats Corp. has been cited by the U.S. Department of Labor's Occupational Safety and Health Administration (OSHA) for failure to protect employees from exposure to the novel coronavirus (COVID-19), and has proposed a penalty of US$13,494, the maximum allowed by law.
OSHA said that, based on a COVID-19-related inspection of Smithfield's Sioux Falls, South Dakota, facility, it cited the company for one violation of the general duty clause for failing to provide a workplace free from recognized hazards that can cause death or serious harm.
At least 1,294 Smithfield workers contracted coronavirus, and four employees died from the virus last spring.
"Employers must quickly implement appropriate measures to protect their workers' safety and health," said OSHA Sioux Falls Area Director Sheila Stanley. "Employers must meet their obligations and take the necessary actions to prevent the spread of coronavirus at their worksite."
Smithfield has 15 business days from receipt of the citation and penalty to comply, request an informal conference with OSHA's area director, or contest the findings before the independent Occupational Safety and Health Review Commission.
Smithfield responds
The company said it plans to contest the citation, calling it "wholly without merit."
"After an investigation that spanned many months and encompassed the review of over 20,000 pages of documents and 60 interviews, OSHA has issued only a singular citation under its catch-all 'general duty clause' for conditions that existed on and prior to March 23, 2020. This is notable because OSHA did not issue guidelines for the meatpacking industry until April 26, 2020," a company spokesperson said in an email.
"The fact is that the Sioux Falls community experienced an early spike in COVID-19 cases, which impacted our plant. We responded immediately, consulting with CDC, South Dakota Department of Health, USDA and many others. We also simultaneously and repeatedly urged OSHA to commit the time and resources to visit our operations in March and April. They did not do so," the statement said. "More than anything, the outcome of OSHA's comprehensive, full court press investigation of our Sioux Falls, SD facility validates the aggressive and comprehensive manner in which we have protected the health and safety of our employees amid the pandemic."
In April, an anonymous employee at Smithfield's plant in Milan, Missouri, filed a federal lawsuit that accused Smithfield of contributing to the spread of COVID-19.
In August, Smithfield said it had spent US$350 million "to protect its team members and the American food supply during the COVID-19 pandemic." It said those safety costs contributed to the company's loss of US$72 million in adjusted operating results for the second quarter, a drop of 140%.
View our continuing coverage of the novel coronavirus (COVID-19) pandemic.