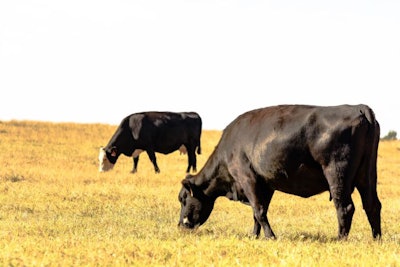 Rabobank analysts explore ways to address beef slaughter capacity challenges
While the U.S. beef sector has recovered well from challenges related to the coronavirus (COVID-19) pandemic, its capacity challenges existed before the pandemic continue.
The ability of U.S. packers to recover production has been "very impressive," with beef slaughter rates running at 97-98% of pre-COVID capacity, according to Don Close, senior analyst-animal protein at Rabobank.
Close spoke recently, along with Dustin Aherin, analyst-animal protein, Rabobank, on the RaboResearch Food & Agribusiness North America podcast.
"The rate of recovery has been much faster and to a higher percentage rate than most expectation were when this whole thing first broke," Close said.
The onset of the pandemic slowed U.S. production capabilities, but the industry had capacity challenges before that, Aherin said.
"The capacity challenges were there even before the pandemic, although the pandemic has really highlighted that sector of the industry, and there are differences between capacity challenges and supply chain resiliency challenges," he said. "They're related, but they are different, and I think that's just important to keep in mind: That capacity has been something that the industry's been dealing with for several years now."
Close said there are two ways to address the capacity challenges: increase slaughter capacity or reduce the size of the cattle herd.
"The cow herd size is certainly the fastest of the two options," he said. "Our bias is, because of the growth we've seen in domestic demand and the continued growth that we're seeing on the export front, we think the correct answer to this is, in fact, we do need additional slaughter capacity other than contracting the size of the herd. But that's kind of a short-term/long-term fix."
Aherin added that improving the use of technology and efficiencies in processing plants can also increase capacity.
"In the short term, that probably looks more like data monitoring and systems engineering-type projects where more advanced technologies allow for identifying bottlenecks and weaknesses in production lines," he said. "The 'moonshot' that everybody talks about is the robotic cutting and fabrication, and we're probably quite a ways away from that at this point but there still are technological efficiencies to be gained here in the near term and the labor challenges that have accompanied the pandemic really have relit the fire to make advancements on the technological side."