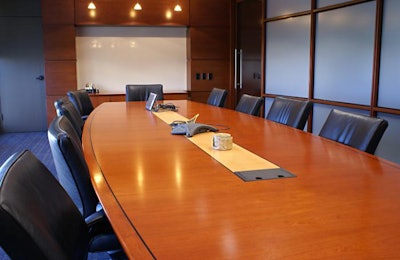 Robert Steer will be the first person outside of the Bresky family to lead the company
Seaboard Corp. has made several appointments to fill vacancies that resulted after the death of CEO Steven Bresky on July 10.
Robert L. Steer, previously executive vice president and chief financial officer (CFO), has been named president and CEO, effective immediately. Steer has worked for Seaboard for more than 35 years and has served as executive vice president and CFO of the company since April 2011. He will continue to serve as CFO until a successor is named.
Ellen S. Bresky, Steven's wife, has been appointed as a director and chair of the board of directors. Douglas W. Baena has been appointed as lead director, with responsibility to act as a liaison between the board and company management.
Jacob "Jack" A. Bresky, son of Steve and Ellen, has been elected to the office of vice president-business development. He has worked for Seaboard for more than seven years.
"We are confident that these appointments will provide continuity for Seaboard's businesses and will enable Seaboard to continue the legacy of the late Mr. Bresky, Seaboard's former President/CEO," the company said in a statement.
Steer is the first person outside of the Bresky family to lead the company in its 102-year history. Steven Bresky was named president and CEO in 2006 to succeed his father upon his retirement. He was the third generation Bresky to lead Seaboard.
According to WATTAgNet.com's Top Companies database, Seaboard Corp. owns major turkey producer Butterball LLC and major pork producer Seaboard Foods, and has a milling division producing animal feed in 11 countries. Seaboard Corp. holds a 40% stake in Columbia-based Cipa, with three feed mills and nearly 100,000 metric tons annual capacity.