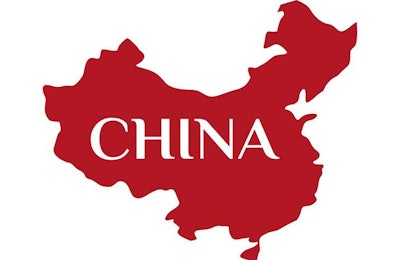 Company says COVID-19 outbreak caused manufacturer to shut down production in China
Evonik has declared force majeure for its threonine amino acid product, ThreAMINO, as a result of the coronavirus (COVID-19) outbreak.
Evonik said its contract manufacturer had to shut down its production facilities in China, the epicenter of the COVID-19 outbreak. Production and shipping of ThreAMINO are affected, as are all of Evonik's ThreAMINO customers, the company said in an email. Evonik, however, would not disclose the production rate for the product.
"Regrettably, we are facing a supply shortage for ThreAMINO," said Emmanuel Auer, head of animal nutrition business line at Evonik, in a press release. "We have therefore decided to send a force majeure notification to our customers with immediate effect, in accordance with our contracts. Meanwhile, we try the utmost to mitigate this situation and re-establish supply to our customers as fast as possible."
The press release said Evonik would keep its customers informed as the situation develops.
Along with ThreAMINO, Evonik other amino acid products: Biolys (L-Lysine), TrypAMINO (L-Tryptophan) and ValAMINO (L-Valine), as well as several methionine products.
In China, after the onset of the COVID-19 outbreak, many manufacturing facilities shut down as quarantines and lockdowns were put in place and illness spread. Even though companies have gotten back to work in recent days, production levels are still down due to supply chain disruptions, lower demand and labor shortages, according to a Reuters report.
Amino acids for animal feeds, as well as vitamins and enzymes, are mostly manufactured in China.
In November 2019, Evonik declared force majeure for methionine production, and temporarily shut down its methionine manufacturing plants in Antwerp, Belgium, after an issue with the supply of hydrocyanic acid. It resumed production two weeks later.