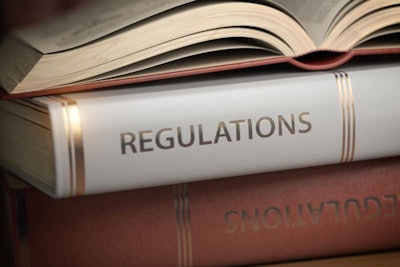 Public review of new Canadian feed regulations to begin in early 2020
Canada plans to kick off 2020 with a comprehensive review of the nation's animal feed regulations — in their entirety.
The Canadian Food Inspection Agency announced last month that it intends to repeal and replace the nation's entire feed regulations rulebook, which was authored in 1983 and has become outdated, according to the agency. The initial draft of the new rules is on track for pre-publication and public review early next year, according to an agency spokesperson.
CFIA has planned to revisit Canada's feed regulations since 2011, a year after the Animal Nutrition Association of Canada authored a white paper arguing for a rewrite and modernization of the national feed code. CFIA completed stakeholder consultations in 2016, according to the agency, and has been accepting subject-specific proposals online since spring of that year.
The current feed regulations, according to ANAC, are a source of significant frustration within the nation's animal feed producers. The existing rules focus heavily on nutrition and feed efficacy, but are not aligned with international regulations, which focus more intensely on safety and biosecurity.
"With feed being the highest input cost for livestock producers and having a major role in animal health and performance, it is important that our regulation are aligned with our major trading partners," said My-Lien Bosch, director of technical services for ANAC. "This will enable Canadian producers to have access to new feed ingredient technologies at the same time as producers in other countries and will help ensure that regulations do not have a negative impact on the cost of manufacturing feed all while continuing to ensure that we manufacture the safest feed possible."
Bosch said ANAC is pleased with the direction the new regulations have taken. Although specific details have not yet been released, the proposed changes are expected to include licensing requirements for feed producers, importers and exporters. Manufacturers and handlers would be required to identify potential hazards and put preventative controls in place. Labeling and registration requirements will be updated, and more transparent ingredient assessment and traceability would be required.
Facilities that already meet the criteria of the voluntary FeedAssure program "will be in good shape to meet" the new hazard prevention requirements, Bosch said.