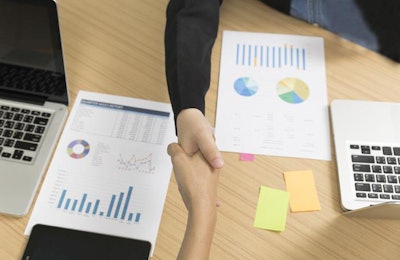 Archer Daniels Midland Co. has successfully completed its acquisition of Probiotics International Ltd. – known under its umbrella brand Protexin – a U.K.-based manufacturer of innovative research-based, natural health care and probiotic supplements for human, pet and production animal use.
The GBP185 million (US$235 million) deal is the latest in a series of investments as ADM continues to expand its wide portfolio of health and wellness offerings for human and animal nutrition customers.
ADM Protexin Ltd. — as the company will now be known – produces innovative, research-based probiotics, including its popular Bio-Kult and Lepicol brands. Protexin also offers a variety of natural products and probiotic supplements for the veterinary, agriculture and equine healthcare markets.
"With its leading human and animal nutrition brands sold in markets around the world, Protexin is an ideal addition to ADM's established Health & Wellness business, which already includes a comprehensive range of ingredients such as bioactives, botanical extracts and specialty nutritional oils," said Vikram Luthar, president, ADM Health & Wellness. "We are excited to combine Protexin's portfolio of high-quality probiotic products, along with its international commercial network and marketing and regulatory expertise, with ADM's world-class research and development capabilities to help offer customers a full range of health and wellness products and solutions."
Last year, ADM acquired Biopolis – a leading provider of microbial technologies – and it has since announced several other research and development partnerships in the prebiotics and probiotics, personalized nutrition and animal health enzyme spaces.
"We are building our capabilities to help our customers address fast-growing demands across the food and beverage, infant nutrition, personal care, animal nutrition and pharmaceutical segments," added Luthar.
"We are delighted to join ADM's Health & Wellness business. With numerous areas of expertise between Protexin, ADM and Biopolis, we will develop a wide range of fully integrated market-leading probiotics and nutraceuticals products promoting health and wellness in both humans and animals," said Jonathan Sowler, Protexin commercial director.