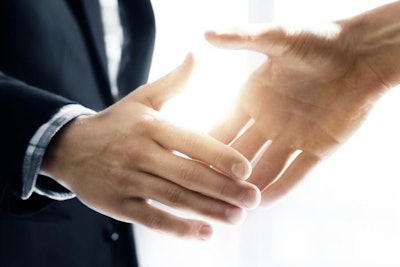 Archer Daniels Midland Co. has reached an agreement to acquire Probiotics International Ltd. (PIL), a U.K.-based provider of probiotic supplements for human, pet and production-animal use. The all-cash transaction will be valued at GBP185 million (US$240 million), subject to customary adjustments.
"ADM is already one of the world's largest providers of human and animal nutrition solutions, and the acquisition of PIL will add to our extensive portfolio of products that promote health and wellness," said Vikram Luthar, president, ADM Health & Wellness. "We took a major step in this area last year with the addition of Biopolis, and then added to our capabilities with our personalized nutrition collaboration with Mayo Clinic, our joint development agreement with Vland Biotech, and our new enzyme lab in California. Now, with the addition of PIL's extensive sales and marketing network to our existing R&D capabilities, we are building a world class, fully integrated probiotics and nutraceuticals business."
PIL, based in Somerset, U.K. — and known under its umbrella brand Protexin — is a leading provider of probiotic supplements for human wellness and animal markets, including aquaculture, equine, livestock and companion animals. With sales into more than 60 countries, PIL produces the popular Bio-Kult brand of probiotic supplements along with contract-manufactured products. The company has about 160 employees.
"Early this year, we brought our wide range of animal and human nutrition product lines together into a single Nutrition business unit, with the goal of not just feeding the world, but also providing better nutrition and improving the quality of life for consumers around the globe," said Vince Macciocchi, president of ADM's Nutrition business unit. "A key part of that integrated Nutrition platform is our Health & Wellness business, which includes bioactives, botanical extracts and specialty nutritional oils, including innovative products such as our Onavita algal DHA oil, and Novatol Vitamin E 1490PH. The addition of PIL is just one of the many important investments we are making to grow our entire integrated Nutrition business. From the growth of our bioactives platform, to new Animal Nutrition facilities in North America and China, to our expanding network of food and beverage ingredient innovation centers, we are enhancing our presence in a growing market and ensuring that we are the go-to provider for complete health and wellness and ingredients solutions for human and animal nutrition customers alike."
"PIL has created market-leading brands in the veterinary, equine and human health markets around the world, and we are delighted to join ADM's Health and Wellness business. We very much look forward to building on this success," said Jonathan Sowler, PIL commercial director. "There are great synergies with ADM and Biopolis, especially in the area of R&D, and we plan to add to an already very exciting development pipeline to provide innovative, evidence-based products of the highest quality for people and animals."
The deal, which is subject to regulatory review, is expected to close in the third quarter.