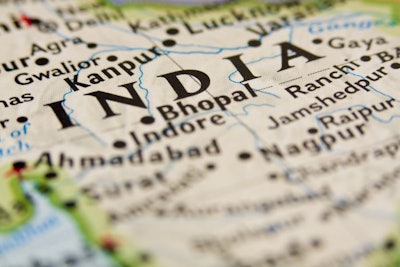 Two recent developments offer opportunities to mitigate the effects of climate change for India's crop farmers: making different choices for grain production, and harnessing the power of the sun.
Switching to the cultivation of alternative crops could help crop growers in India mitigate the effects of climate change, and help to improve the south Asian nation's grain production sustainably.
A recent study shows how cultivation of different grains could help boost food security for India's population of 1.3 billion.
By examining past harvest and weather records, Kyle Davis of Columbia University and coauthors there and at other institutions in the U.S., India and Austria, have identified millet, sorghum and corn as grains that are more resilient to extreme weather and drought, which are becoming increasingly frequent in India.
India's main crops during the monsoon season — June to September — are finger millet, corn, pearl millet, sorghum and rice. They are essential to meet the country's nutritional needs, according to Davis, but an increasing reliance on rice with its much more variable yield threatens future food security.
"By relying more and more on a single crop — rice — India's food supply is potentially vulnerable to the effects of varying climate," he said.
As the alternative grains yield as well as rice in many areas, the authors suggest that expansion of the area planted to millet, sorghum and corn would reduce the variability in Indian crop production.
The paper, titled "Sensitivity of grain yields to historical climate variability in India," by Kyle F. Davis and others is published in Environmental Research Letters.
Could solar power provide a solution?
With most parts of India receiving plentiful sun but inconsistent seasonal rainfall, drought is a constant threat for the country's crop farmers. Out of the monsoon season, many turn to diesel pumps for their irrigation water, but the cost of the fuel can be prohibitive for smaller producers.
A solution may lie in harnessing the power of the sun to pump the water, and so keep growing crops healthy and productive during the dry season.
Based in India, Khethworks has developed a solar-powered irrigation system, reports CNN Business.
Prices for the farmers' produce is highest during the dry season, and solar power fits well with irrigation, as it is most effective when the need is greatest, according to the firm's co-founder and CEO, Katie Taylor.
Khethworks started at the Massachusetts Institute of Technology, according to the company's website. A nonprofit enterprise, Khethworks is supported by the MIT Tata Center and the Tata Trusts, and has been headquartered in Pune, India, since January 2016.