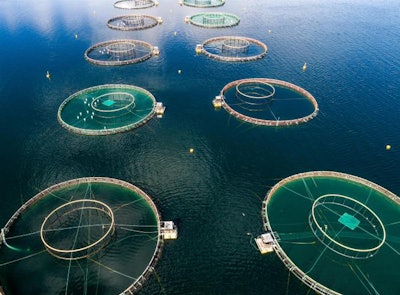 Aquafeed producer Nutreco is in talks to buy the animal feed assets of CJ Cheil Jedang Corp., according to a Bloomberg report.
The sale, which Bloomberg says the companies aim to complete this year, could be worth about $1.7 billion and would include CJ's feed mills in China and Southeast Asia.
Talks are reportedly still underway, and a CJ spokesperson told Bloomberg the company has not yet decided to sell its animal feed business. But last month, the company said it was looking to spin off its animal feed business on July 1. A Nutreco spokesperson declined to comment "on market rumor or speculation."
According to WATTAgNet.com's Top Feed Companies database, Netherlands-based Nutreco is a global powerhouse in aquafeed and animal nutrition, ranking among the top three of the global animal nutrition industry by revenue. Its two global company brands Skretting (aquafeed) and Trouw Nutrition (animal nutrition) have sales in more than 90 countries. In Spain, Nutreco is the top poultry producer under the brand Sada, the leading producer of compound feeds under the brand Nanta, and a major pig producer under the brand Inga. In Canada, Nutreco owns Shur-Gain and Landmark Feeds. Additional subsidiaries dominate the premix and specialty feed markets in Europe (15 production facilities), the Americas (17 plants) and Asia (3 factories). The company also operates joint ventures in Venezuela and Egypt.
CJ Cheil Jedang is a major South Korean feed producer, operating 32 plants in seven countries (South Korea, China, Vietnam, Philippines, Indonesia, Cambodia and Myanmar). CJ CheilJedang is a core subsidiary in charge of the food and bioengineering wing of the South Korean conglomerate and holding company CJ Group.