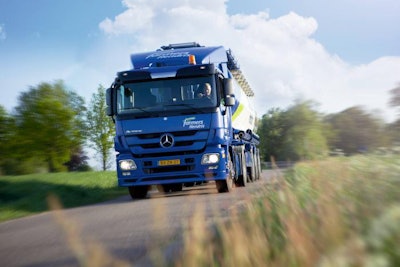 UK Competition Authority says corrective measures offered by ForFarmers and 2Agriculture do not adequately address concerns about competition
ForFarmers and 2Agriculture are considering next steps after the U.K. Competition and Markets Authority (CMA) rejected remedies offered by the companies to address CMA's concerns about the effect of a proposed joint venture on competition.
ForFarmers and 2Agriculture offered the remedies, or corrective measures, to the CMA after it found higher prices for poultry feed could result from the anticipated joint venture, and said the proposed merger would be subject to further review.
As a non-ministerial department of the U.K. government, the CMA's main role is to promote competitive markets in the country, and to tackle unfair business behavior.
In October 2022, the CMA announced an initial investigation into the proposed merger. Parties mentioned at the time were ForFarmers N.V. (via ForFarmers U.K. Holdings Ltd.), and Boparan Private Office Ltd. (via Amber REI Holdings Ltd.). The joint venture proposed was between ForFarmers UK Ltd. and 2Agriculture Ltd.
After the first phase of its review, the CMA identified areas of the country where a joint venture could raise concerns over market competition. In these areas, the two parties compete for business, but the joint venture would eliminate the competition there. For parts of East Anglia, northwest England and North Wales, this could mean higher prices for poultry feed, inferior feed quality, and/or reduced service.
Furthermore, the CMA raised the prospect of reduced choices for smaller chicken farmers and processors as Boparan's poultry production and processing business could be favored after the merger.
The two companies announced the proposed merger in July 2022, saying it would serve a wider customer base.
A subsidiary of the Dutch-based ForFarmers N.V., ForFarmers U.K. sells approximately 2 million metric tons (mmt) of compound feed volumes annually (excluding straights and co-products) across species. Most of the feed output from its 14 mills is for ruminants and pigs, with smaller volumes produced for poultry. The company has approximately 900 employees.
Based in the U.K., 2Agriculture supplies approximately 1.2 mmt of feed annually to poultry farmers — mostly into the integrated market, but also to independent customers. With a workforce of 250, the firm operates five mills across Scotland, East Anglia and North Wales. It also has an extrusion plant in Cambridgeshire.