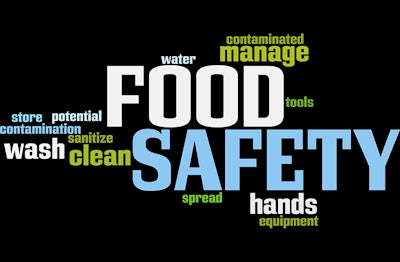 From December 13, businesses in the UK will have to comply with new EU regulations on animal and plant diseases, as well as food safety.
Regardless of the outcome of the general election being held this week — and the outcome of the country's departure from the EU (Brexit) — businesses in the United Kingdom (U.K.) will have to comply with updated regulations on animal diseases and plant pests. These will come into effect from 11 p.m. on December 13, according to the Department for the Environment, Food and Rural Affairs (Defra).
From that date, the country will implement the "Smarter rules for safer food" (SRSF) regulations first proposed by the European Commission in May 2013.
Under the new rules package, health and safety standards in the agrifood chain will be modernized, simplified and improved. They involve a risk-based approach to the protection of animal, plant and public health.
According to Defra, the new regulations will apply to the U.K. while the country remains a member of the EU, and during any transition period. Even if the U.K. leaves the EU without a trade deal, the regulations will be retained under the Withdrawal Act. This means they will continue to apply unless and until they are amended by Parliament.
What businesses are affected by SRSF rules?
New SRSF regulations will impact those operating in two broad categories of business.
The Official Controls Regulation (OCR; EU 2017/625) will apply to companies trading in animals or products of animal origin (POAO). Producers, manufacturers, and suppliers of plants, seeds, as well as timber and plant products will be covered by the new Plant Health Regulation (PHR; EU 2016/2031).
Defra reports it has already been in contact with companies that will be affected by the changes.
What will the changes mean for businesses?
Animal and animal byproducts businesses will be required to use an improved IT system — TRACES (NT) — to log imports from outside the EU. Import forms will also look different.
Those businesses involved in plants, seeds and timber will be required to obtain more plant passports. In addition, the content and form of the passports will be upgraded.
Failure to comply with the SRSF regulations will mean businesses can no longer import or export these products.
According to Defra, a third set of regulations — Animal Health Regulation (EU 2016/429) — are due to be introduced in April 2021. These will set out a new framework for the principles of European animal health.
Hot regulatory issues for EU animal feed manufacturers
Antibiotic reduction, removal of zinc oxide, improved feed hygiene, anticoccidial inclusion and ammonia emissions are among the regulatory issues facing European feed producers.
This year, the European Feed Manufacturers' Association, FEFAC, published guidelines for its members on the development of a biosecurity plan.