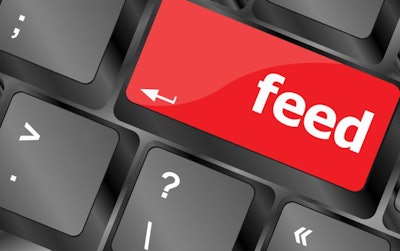 From WATTAgNet:
See what topics were the most popular in the animal feed industry in February.
---
Global animal feed production in 2016 was 1.032 billion metric tons, exceeding 1 billion metric tons of production for the first time, according to Alltech's 2017 Global Feed Survey.
With the prominence of high-yielding broilers in the U.S. poultry industry, producers have seen an increase in the number of birds with woody breast. Adisseo and Texas A&M University have partnered to research ways in which woody breast can be reduced through nutritional and management strategies.
Improving feed efficiency is usually associated with improved profitability. Most measures to improve this useful index of productivity are by balancing the ratio between energy and amino acids, and (or) by improving nutrient digestibility by a number of different means. But, the feed efficiency rate can be improved even after the feed is mixed and delivered at the farm.
In a look forward at what farm and food policy will look like under the Trump administration, the International Dairy Food Association (IDFA) recently brought together Washington veterans to discuss issues like trade and the Farm Bill that affect the agriculture sector.
Weaning is one of the most stressful events in pig farming and can represent a true bottleneck in pig production. As the industry faces continued pressure to reduce antimicrobial use, the animals' digestive microflora is gaining importance.
Though uncertainty at the onset of a new president's administration isn't unusual, the fast-paced, ever-shifting tone of President Donald Trump's first two weeks in office made him a hot topic at the 2017 International Production & Processing Expo (IPPE) in Atlanta last week. Vendors and attendees at the largest U.S.
This list of 6 sources of poultry nutrition information will help you communicate with a poultry nutrition expert at a more advanced level of understanding.
The poultry industry is currently enjoying some of the best prices for feed ingredients, but those prices are likely to go up in the next few years, an industry economist said. Speaking at the 2017 International Production & Processing Expo (IPPE) Poultry Perspective Economist Paul Aho discussed the prices of the two major feed ingredients – corn and soybeans, which at the present time are very good.
From handling feed production to quality control to managing marketing and nutritional values, formulation software is helping companies wade through consumer trends and customer demands to stay competitive in today's feed industry.
Are the birds in your flocks protected by good biosecurity practices? The following articles, featuring insights from poultry health experts, can give you some good pointers.