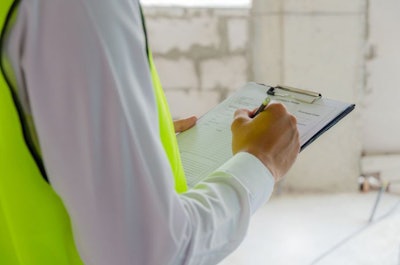 The pandemic has slowed or stopped facility inspections, so now is the time for feed mill managers to prepare, perfect
The COVID-19 pandemic has slowed or halted inspections of animal feed facilities, providing an opportunity to feed mill managers to conduct mock inspections with employees and prepare for the real thing.
That's according to Leah Wilkinson, vice president, public policy and education at the American Feed Industry Association (AFIA). She spoke January 28 during AFIA's Feed Production Education Program held as part of the 2021 Virtual International Production & Processing Expo.
"This is your opportunity, when an inspection occurs, to tell your story. Know your food safety plan, be able to tell it, whether it's in person or virtually. You've got a good story to tell, and just perfect your storytelling," she said, adding that feed mills still need to be in compliance with regulations even if they aren't being inspected during the pandemic.
"Even though physical inspections may not be occurring, we still remind you to be prepared and be in compliance with regulations. It's still our responsibility to produce that safe and high-quality feed and pet food," she said. "While you have this time without an inspector there, refresh yourself on your rights as a facility, refresh yourself on their rights as an inspection force. Make sure that your employees know what to do if an inspector shows up, who to call, and then what records they can copy … what your policy is on photographs."
Facility inspections by the U.S. Food and Drug Administration (FDA) have been mostly halted, but states are still conducting inspections, Wilkinson said. During the fiscal year, which ran from October 1, 2019, to September 30, 2020, many inspections, especially for current good manufacturing practices (CGMP) were conducted.
"We know that we had a good chunk of that fiscal year without the pandemic in our lives," she said. "There was a significant amount of inspections that did occur before the pandemic hit us."
Wilkinson noted some of the common citations that arose from those inspections: For CGMP inspections, there were insufficiencies in hygiene and documentation, and making sure facilities are adequately cleaned; for hazard analysis and preventive controls (HA/PC), some facilities did not have a food safety plan as required, they did not adequately review hazards, and they did not have appropriate preventive controls in place to address hazards; for foreign supplier verification programs (FSVP), there was the lack of a foreign supplier verification.
"If you are an importer, you must have a foreign supplier verification program in place," she said.
For 2021, regardless of the pandemic, FDA's goals for number of inspections conducted are: 684 state CGMP, 70 federal CGMP, 355 domestic HA/PC, 175 state HA/PC, 30 foreign HA/PC, fewer than 85 sanitary transportation inspections and 100 FSVP.