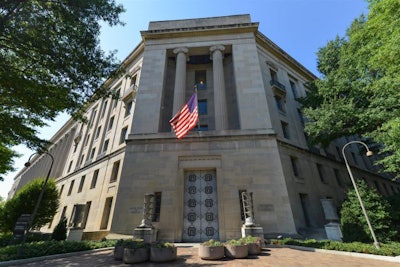 The U.S. Justice Department (DOJ) has approved the $66 billion merger of agribusiness giants Bayer and Monsanto, with the condition that the two companies sell off $9 billion in assets. In the largest divestiture ever required by the U.S., Bayer will sell its agricultural business and assets to competitor BASF.
The divestiture includes Bayer's seed and herbicide business, as well as its digital farming business and a range of intellectual property and research and development projects.
The DOJ said the divestiture will "preserve competition threatened by Bayer's acquisition of Monsanto." Without the divestiture, the DOJ said the "merger is unlawful."
Bayer said in a statement that it expected Bayer and Monsanto to begin the integration process as soon as the sales to BASF are complete, which is expected to take two months.
Reports say antitrust officials investigated the merger for more than a year and concluded that it could result in increased costs for the U.S. agricultural sector. The DOJ said the deal as proposed "would likely result in higher prices, lower quality and fewer choices across a wide array of seed and crop protection products."
After the merger, global agrichemical research and sales will be consolidated to four companies.
Approval in the U.S. is one of the last major hurdles for the deal, which has already been approved by officials in the EU, Russia and Brazil. Canada and Mexico still need to approve the deal, which must be closed by June 14. If the deal is not closed by that date, Monsanto could withdraw and seek a higher price.