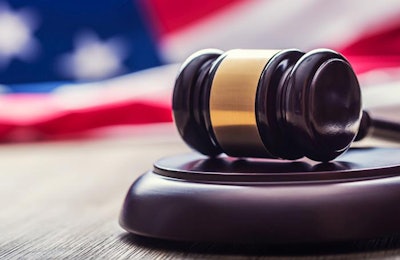 A former accounting manager for Cargill was sentenced to five years in prison for stealing $3.1 million from the company and causing the company at least $25 million in losses.
Diane Backis, 51, of Athens, New York, pleaded guilty exactly one year ago to mail fraud and falsifying an income tax return.
As an accounting manager at a Cargill grain shipping facility at the Port of Albany, New York, Backis was responsible for accounting functions including creating customer contracts, generating and mailing invoices, and receiving and processing customer payments.
As part of her plea, Backis admitted that she stole hundreds of customer payments sent to Cargill totaling at least $3,115,610 and deposited them into her personal bank accounts, according to the Justice Department (DOJ). Backis also regularly created fraudulent invoices and mailed them to Cargill's customers. The fraudulent invoices charged Cargill's customers prices substantially less than what Cargill paid to acquire the grain products, causing Cargill significant financial losses. The fraudulent invoices also directed Cargill's customers to send payment directly to Backis, thereby bypassing Cargill's corporate controls.
To hide her activities, the DOJ said Backis made false entries into Cargill's accounting software to make it appear that customers were paying prices higher than those in her fraudulent invoices, and that customers owed Cargill millions of dollars for delivered grain products, only to reverse those false entries. As a result, Cargill lost at least $25 million.
Backis also admitted that she filed a false 2015 individual income tax return because she declared only $61,208 in total income and omitted more than $450,000 in additional taxable income she received by stealing customer payments intended for Cargill in 2015.
'Insidious, greedy, piggish'
United States District Judge Mae A. D'Agostino described the scheme as "insidious," and Backis' behavior as "greedy" and "piggish." D'Agostino imposed a 2-year term of supervised release, to begin after Backis is released from prison. She also ordered Backis to pay $3.5 million in restitution to Cargill.
"Diane Backis was a longtime Cargill employee who was trusted to manage valuable grain commodities," said Acting United States Attorney Grant C. Jaquit. "She repeatedly betrayed that trust by stealing over $3 million over a decade and causing at least $25 million in additional losses in an effort to cover up her theft. Thanks to the teamwork of federal agents who unraveled Backis' complex and lengthy scheme, she is being held accountable for her crime."
In response to the sentence, Backis' attorney, Scott Iseman, said: "We think Judge D'Agostino's comments and sentence were fair. Diane deeply regrets everything she did and is committed to repaying what she took."