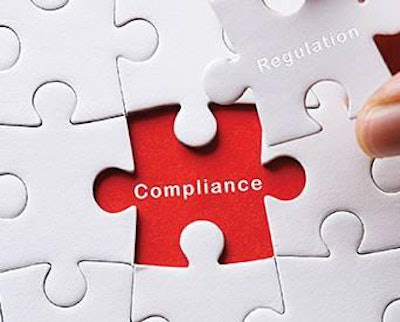 The feed industry will change dramatically over the next five years due to growing industry and regulatory pressures, changing consumer preferences and advancements in technology. To remain competitive, feed companies will have to adapt to this new environment and redefine best practices in virtually every phase of their operations, from field and farm and ingredient sourcing, to supply chain management and customer requirements.
There is no question that these changes around the globe, including eroded consumer confidence in food safety and the increase in rules and regulations, e.g. the Food Safety Modernization Act (FSMA), are impacting the food supply chain. For example, in addition to the FSMA and the United States Food and Drug Administration's proposed rule on preventive controls for animal feed under FSMA released in 2013, many other countries have recognized the need for improved feed safety as well, which means companies will have to deal with a global patchwork of new regulations.
Feed industry challenges
In addition to these growing regulatory challenges, manufacturers must be ready to respond to the following trends in the feed industry:
An increasingly un-level playing field Feed supply has always been a price-sensitive business, but with feed being treated more like food on a global level, major suppliers will be under intense scrutiny to comply with new regulations like FSMA, which will increase costs. Meanwhile, smaller companies will try to fly under the radar and continue to compete on price.
The looming food shortage A long-term challenge is keeping up with global demand for food for humans, which will directly impact food available for livestock.
The rise of the consumer Along with this trend comes greater consumer interest and concern about animal health and diet. Consumers are seeking more information about the overall supply chain. Increasingly, they are asking questions such as: Were the animals treated humanely? Were they raised on local feed? What quality and safety measures do manufacturers have in place?
The growing use of new technologies The animal feed industry is more dynamic, multi-layered, sophisticated and fast moving today than ever before — paving the way for more advanced technology to be introduced and used, particularly in the area of quality control. Whether it is ingredient freshness and evaluation, moisture control or product traceability, companies will be pressed to find unique applications for modern technology to help address feed supply challenges and strengthen current manufacturing processes and practices.
Considering the complexity of issues and trends, companies will have to invest a significant amount of time, money and human capital to maintain a competitive position. To excel and gain market share, companies will have to "go the extra mile" and exceed customer expectations.
Taking steps to lead in five years
Feed companies that best understand the challenges going forward — and commit early and fully to meet them head-on — will come out on top, gaining the confidence of their customers and consumers alike.
There are several steps manufacturers can take to ensure that they thrive, and not merely survive, in this dynamic and changing environment:
Develop robust and efficient internal systems and controls Advanced data systems are key in managing the supply chain and maintaining quality, process and regulatory controls. Data systems should allow a company to pass data up and down the supply chain to meet demands for product information, availability and attributes as well as information about utilization, process performance and infrastructure management.
Invest in expertise To remain a leader in the feed industry and to ensure safe, reliable and compliant products, companies must make critical investments in skilled professionals in the areas of regulatory compliance, quality control, enterprise risk management and environmental health and safety. Having these resources will be indispensable in helping to navigate the incredibly complex issues that characterize today's feed supply chains and global markets.
Focus on education Given the changes facing the industry on so many levels, continuing education for employees, suppliers and customers is more important than ever. All need to know, albeit in varying levels of detail, about quality, safety and regulatory issues and what companies are doing to meet the new standards. Similarly, education and training is vital to ensuring that the new technologies for quality control and supply chain management will be deployed and maintained efficiently and effectively.
Adopt a new level of transparency Customers, consumers, regulators and other interested parties are demanding new levels of transparency in virtually every industry, and the feed supply industry is no exception. These groups want to know more about what goes into feed products, manufacturing processes, safety, quality and more. Companies should err on the side of greater transparency, rather than less. Fortunately, if the three foregoing practices are adopted and embraced across an organization, it can achieve the level of transparency the public has come to expect.
Companies that fully understand the changing environment in the feed industry and move quickly to adapt to the new realities of market and regulatory pressures and consumer demand will be better positioned to successfully compete today and in the future. While meeting these challenges will require considerable resources, there is really no other option for companies who want to gain market share and secure a place as an industry leader.