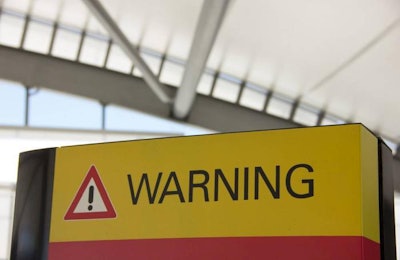 Tests of Valley Proteins' animal fat products found presence of pentobarbital
A Virginia-based rendering plant that makes animal feed ingredients has received a warning letter from the U.S. Food and Drug Administration (FDA) because of the presence of pentobarbital in its animal fat products.
In the FDA's warning letter to Valley Proteins Inc., based in Winchester, Virginia, it said, "the presence of pentobarbital in your animal fat products causes these products to be adulterated because the animal food contains an unsafe new animal drug. The drug is unsafe because it was not used in conformance with the drug approval, which does not have a tolerance established for the presence of pentobarbital in the edible tissues of animals."
The FDA also said its inspection of the plant found violations of the its Current Good Manufacturing Practice, Hazard Analysis and Risk-Based Preventive Controls requirements for animal feed, causing the company's products to be adulterated.
"It is a prohibited act to introduce or deliver for introduction into interstate commerce any food that is adulterated or misbranded," the letter said.
Drug used for anesthetizing animals
Pentobarbital sodium is a drug approved for anesthetizing certain animals, but there is no established tolerance for the residues of pentobarbital in animal tissues. Therefore, when used in food-producing animals, it can render the tissues of those animals adulterated, FDA said.
In a sample of Valley Proteins' animal fat product collected on November 14, 2018, FDA analysis revealed the product was contaminated with pentobarbital. In its written response to Form FDA 483, Valley Proteins said pentobarbital is an "unavoidable contaminant not known to present a health hazard," but FDA disagreed.
"It is your responsibility to prevent adulteration of animal food with unsafe new animal drugs by ensuring that you are not receiving ingredients from your suppliers that contain unsafe new animal drugs or by developing methods to ensure that materials you receive containing unsafe new animal drugs are segregated and not used for animal food," FDA said.
"Ultimately, it is your responsibility to produce animal food that is not adulterated," the letter continued.
Failure to identify and evaluate hazards
FDA also told Valley Proteins that the company did not identify and evaluate hazards specific to the source of its raw material.
"Pentobarbital is a known or reasonably foreseeable hazard for your facility and type of animal food because a portion of your raw ingredients are obtained from animals that have died other than by slaughter, and were either diseased or downed animals, which are likely to have been euthanized chemically," it said.
FDA said that, once Valley Proteins found out about the contamination, it did not take immediate action to recall the product and that it did not plan to issue a recall.
While a recall is voluntary, FDA said "it is important to notify affected customers and remove all adulterated animal food from the marketplace."
The FDA provided Valley Proteins 15 working days to notify it of specific steps it has taken to correct the violations or, if it does not believe its products are in violation, to include reasoning and supporting information for consideration.