View Webinar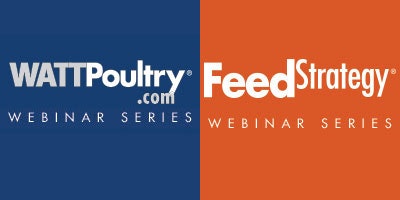 Register to learn how coccidiosis can be detected early using blood biomarkers.
Coccidiosis continues to be the costliest disease in the poultry industry. Different anticoccidial solutions have been used as part of shuttle or bio-shuttle programs in rotation to alleviate antimicrobial resistance challenges and to get the most performance out of these control options. Knowing which solution works best in your operation can be dependent on many factors and having precise, early detection for coccidiosis may help fine-tune your coccidiosis program. In this exclusive webinar, Chelsea Phillips, dsm-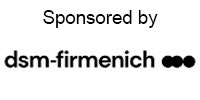 firmenich , and Luca Vandi, Simbiohl, will share insights on early detection for coccidiosis and alternative solutions to consider when reducing or removing chemicals and ionophores or looking to complement a cocci vaccine program.
This webinar will broadcast at 7:00 AM CDT (Chicago) / 1:00 PM BST (London) / 8:00 PM CST (Beijing).
WHAT YOU'LL LEARN:
1. Coccidiosis can be detected early using blood biomarkers.
2. How alternative feed additive solutions can be incorporated in place of chemicals/ionophores or to boost cocci vaccine efficacy.
This webinar is sponsored by dsm-firmenich and presented by WATTPoultry and Feed Strategy.
---
Speaker Info:

Chelsea Phillips, dsm-firmenich
Chelsea holds a Ph.D. in Physiology from North Carolina State University. She is a current dsm-firmenich employee serving as a data scientist for Precision Services and Microbiome projects, including VeraxTM, a digital tool for precision nutrition, health & welfare of food animals. Chelsea's interests are to improve animal health and productivity by using a combination of modern technologies and practical knowledge of food animal production. Her primary focus has been in poultry and since joining DSM she has expanded into data modeling for other species as well. Her experiences range from genomics analysis, physiology, animal science, and poultry nutrition and working with large complex data sets.

Luca Vandi, Simbiohl
Luca Vandi has worked in the animal feed production industry for almost 30 years, holding various positions as technical manager, poultry nutritionist, scientific researcher, business manager, marketing manager, and consultant. He received his degree from the University of Bologna in Animal production and science and continued his education with various degrees, certificates, and trainings in feed technology and the Bologna business school with focus on finance and business strategy. Luka's skillset allows him to focus on practical solutions for challenges in the poultry industry. Luka has previously worked for multiple animal health and feed additive companies like Vetagro, PfizerAnimal Health, and Biomin GmbH and is currently an independent consultant.
View Webinar