View Webinar
Watch on-demand now to learn the lessons the global poultry industry is learning from COVID-19 to help mitigate future risks to the poultry supply chain.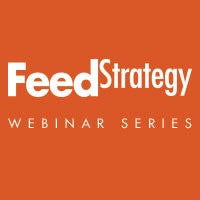 The global poultry industry has been impacted by COVID-19 and gaining perspective can help lessen future risks. Learn how suppliers to the poultry industry have been playing an important role in mitigating some of the negative effects associated with COVID-19 on poultry and agrifood industries. Evonik, a leading supplier of feed additives for poultry, will share insights on COVID-19 changes and the impacts they have discovered through feedback from their global poultry customer base. Featured speakers will include Dr. Paul Aho, international poultry economist, Poultry Perspective, and Martin Toscano, president, and chairman, Board of Evonik Industries de México.
WHAT YOU'LL LEARN:
1. How COVID-19 is impacting the current global poultry supply chain
2. How producers and poultry industry suppliers can work together to reduce risks
3. What affect feed ingredient shortages are having on poultry production and profitability
4. What strategies can mitigate risks in the future and what have we learned so far
5. How suppliers can support poultry production and the rest of the supply chain
This webinar is sponsored by Evonik and is presented by WATT Global Media, WATTAgNet, and FeedStrategy.com.
---
Speaker Info:

 Dr. Paul Aho, President of Poultry Perspective

Dr. Paul Aho, a native of Connecticut, is an international poultry economist. His educational training consists of a BS in Agricultural Economics from Cornell University, an MS in International Agribusiness from Arizona State University and a Ph.D. in Poultry Economics from Michigan State University. His work experience spans 30 years and includes academic positions in Poultry Departments at Cornell University and the University of Georgia and agribusiness experience at two poultry breeding companies. He operates his own consulting company called Poultry Perspective. In that role he works around the world with poultry managers and government policy makers.

 Martin Toscano, President and Chairman of the Board of Evonik Industries de México

Martin Toscano has over 20 years of experience in general management, sales and marketing, business administration, operations, and supply chain, HR, ESHQ and Security, Organization development and Change management. He has worked in multiple regions and countries, including Argentina, Germany, the US, Brazil and now in Mexico. Before assuming his role as President and Chairman of the Board of Evonik Industries de México, he was Vice President & Regional Head of Latin America for the Nutrition and Care segment as well as Regional Business Director for the Animal Nutrition business at Evonik Industries in São Paulo. As a member of the leadership team in North America, Martin is actively supporting the specialty chemicals industry in Mexico through the National Chemical Association, the German Chamber of Commerce and the Board of the German Culture Institute for Mexico, among others.
View Webinar