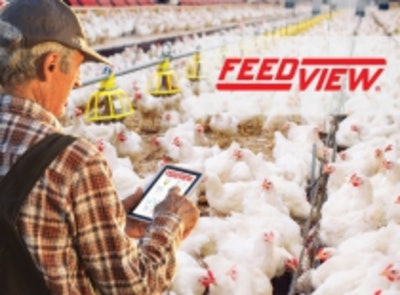 The BinMaster FeedView is simple software to automatically measure feed inventory. Reduce exhaustive paperwork, guesswork, and endless emails. Stop banging on bins, throwing rocks, or climbing to check bin levels. FeedView provides a centralized location for current and historical data while keeping your people safe from the dangers – and errors – of manual measurements. FeedView is highly scalable from a single barn to national producers, ensuring everyone in the operation is making decisions based on the same information.
FeedView's dashboards provide an overview of each bin monitored and projects the days until it is empty, highlighting bins that are getting low and in need of a new delivery. The software calculates the amount of feed and the amount of headspace, or room available in each bin. This ensures the feed delivered will fit into the bins and reduces the risk of overfilling. Inventory data can be shared among multiple users at multiple locations. Customizable alerts are sent via text message or email when inventory levels get low.
The software calculates projected feed usage based upon how much each animal consumes each day. FeedView allows users to manage different rations or formulations, record the use of medicated feeds, and track when they are fed to each feed group. Historical reports show start and stop dates to comply with Veterinary Feed Directives.