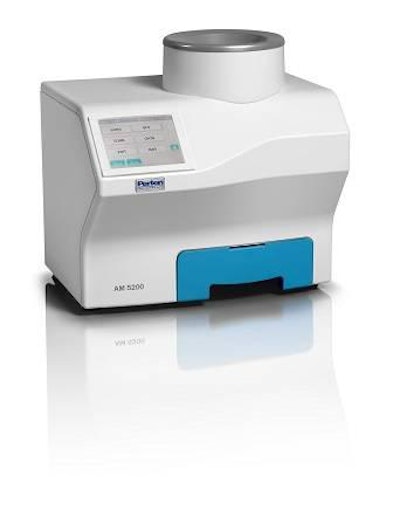 Perten
offers the AM 5200 grain moisture meter. It is approved for approved for official moisture payment analysis in Serbia, Croatia,
Romania and Tunisia.
It is approved for determination of moisture in various grain types in
commercial grain trading. The meter has moisture
and specific weight, 10-second analysis, and touch screen operation.