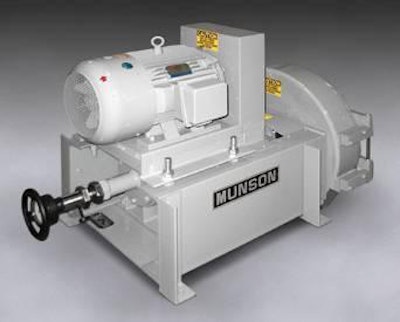 The Munson Machinery Attrition Mill SK-24-MS reduce friable
chemicals and minerals to particles ranging from 10 to 100-mesh. The 24 inch
diameter mill has an outer stationary milling disc and inner floating milling
disc that adjusts to vary the gap between the discs. Capacity is dependent on
the output size of the materials. The Attrition Mill is available with 12 to 36
inch rotor diameters and constructed of carbon steel.