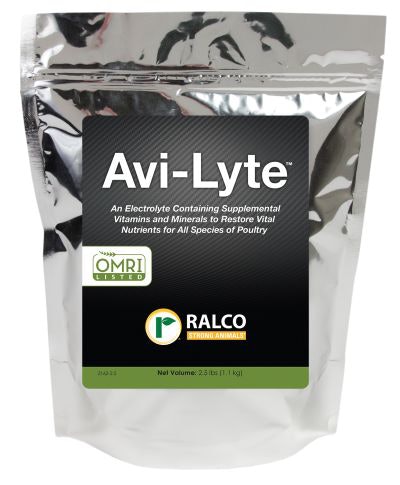 Ralco has launched Avi-Lyte, a natural stress pack to hydrate and restore vital nutrients for poultry during times of stress with transition, placement and heat stress. This is the latest product in Ralco's growing organic line, which includes animal health and nutrition, crop enhancement, hay and silage preservative products.
By utilizing natural components, Avi-Lyte is research proven to reduce death loss in times of stress. A field trial with an egg integrator showed improved livability when Avi-Lyte was given at placement over a custom vitamin mix. The mortality rate for the flock using the custom vitamin mix was 4.6%. Mortality rate for chicks on Avi-Lyte was significantly lower at 1.9%, meaning death loss was reduced by more than 50% with the use of Avi-Lyte.
Heat stress and the factors associated with it cost the United States poultry industry an estimated US$128 million to US$165 million annually.