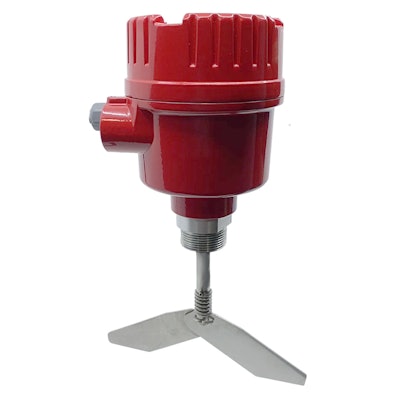 The BinMaster BMRX-100 is an electromechanical rotary level indicator for solids and powders.
It prevents bin overfills, dry runs, and process shutdowns without using printed circuit boards.
The red enclosure rotates after installation to ensure conduit entries are correctly positioned, preventing moisture damage.
It can be used for various materials across industries and offers process control capabilities, costing under $300 with optional accessories available.