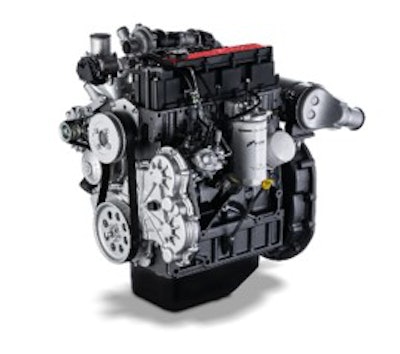 The FPT Industrial F28 Hybrid is a diesel engine paired with an e-flywheel, resulting in an efficient, compact and sustainable solution for off-road applications, in addition to being suitable for agriculture machinery.
The 2.8-liter hybrid engine was developed to offer the ideal performance for compact machinery offering enhanced productivity and improved efficiency. With four in-line cylinders, the thermal engine delivers a maximum power of 74 hp, while the electric motor adds 27 hp of continuous power and 40 hp of peak power.
The F28 is available in Diesel, Natural Gas and Hybrid versions.