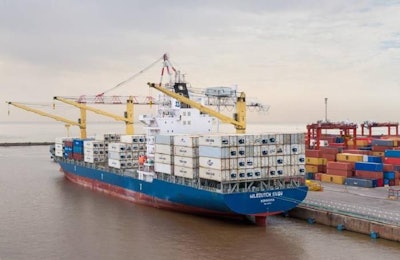 Prices expected to remain volatile into early 2023 amid decreased US corn and soybean production
The U.S. Department of Agriculture (USDA) sent commodity prices on another roller coaster ride last week when it issued a series of reports projecting declines in the production of corn and soybeans, and demand for both crops.
The agency cut the estimated size of the 2022 corn crop by more than a billion bushels compared with last year's crop. Yet despite the substantial decline in corn yields, the cuts were in line with long-running expectations for what this year's corn harvest might look like, according to Jim Mintert, director of the Center for Commercial Agriculture at Purdue University.
Soybean markets, on the other hand, had a noticeably larger response to October's World Market and Trade release, Mintert said. USDA cut average soybean yields to less than 50 bushels per acre, with yields in some states down as much as 30% compared to last year's productivity, according to Michael Langemeier, a professor in the Department of Agricultural Economics at Purdue. The cuts were larger than anticipated by traders for the second month in a row, triggering an uptick in prices, Langemeier said.
"The drought is really taking a big chunk out of the yields in the western Corn Belt," he said during a Purdue University webinar released October 14.
However, Mintert noted that the upward price pressure as of Friday had moderated somewhat, likely in response to questions about the strength of demand for commodity crops — and whether U.S. farmers will be able to ship their wares overseas as low water levels threaten shipping on the Mississippi River.
"If you think about what has taken place on the river, there are reasons to be very worried about that because that is a big window for us," Mintert said, "and there is a concern we might miss the window if low river levels and dry conditions continue."
But at the same time, the cost of producing corn and soybeans appears likely to increase in 2023, with the break-even point for most corn production potentially nearing US$6 per bushel, Langemeier said.
"Yeah, that caused some chest pain when I saw that," Langemeier said.
The potential for higher production costs in the new year means corn and soybean prices seem likely to escalate over the next two to three months, according to Nathan Thompson, an associate professor of economics at Purdue University. March 2023 futures for corn sat at US$7.01 per bushel, while March futures for soybeans were running at US$14.15 as of Friday morning. But Thompson said prices seem likely to level off after peaking early next year.
But that being said, the Purdue economists also noted that uncertainty about the drought in the U.S., the war in Ukraine and questions about South American crop production this winter have resulted in an unusually large spread of potential prices for key crops over the coming months. Mintert said there was a 25% chance corn prices could fall as low as US$6.30 or rise as high as US$7.60, and soybeans had the same odds of falling below US$13 or exceeding US$15.25 per bushel.