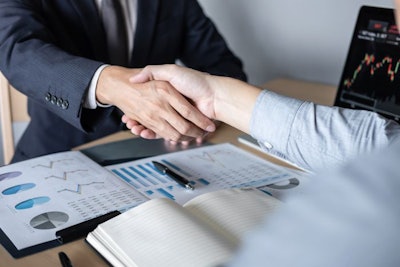 Enters strategic partnership with Fuite Group as the lease for its Rotterdam location expires
Cargill Animal Nutrition announces its intention to enter a strategic partnership with Dutch family-owned animal nutrition group Fuite to build a state-of-the-art premix, concentrate and young animal nutrition production facility in Hasselt, the Netherlands. The move comes as Cargill's land lease for its production facility in Rotterdam, The Netherlands, will expire.
The Rotterdam plant has long served as a key production location for Provimi animal nutrition products and will continue to do so in the next period. Cargill acquired Provimi in 2011 and has since continued to rely on the Rotterdam facility as well as the Provimi brand.
Provimi has deep roots in the Rotterdam area, with a legacy that dates to the company's founding by entrepreneur Harry Bonda in the early 1930s. When the Rotterdam plant opened in 1956, it marked the start of the global expansion of the Provimi brand.
The intended strategic partnership brings together Fuite Group's world-class animal nutrition manufacturing capabilities with Cargill's deep global expertise in animal nutrition. The two companies are closely collaborating on the development of the new factory, which will enable Cargill to continue to offer its complete portfolio of Provimi products to its customers.
"At the level at which both companies operate, both seek to bundle exclusive qualities", said Joris van Wichen, Commercial Director, Cargill Animal Nutrition North West Europe. Koop Fuite Hzn., Chief Executive Officer, Fuite Group added: "In that search, a common vision emerged. A vision shaped by the future opportunities and challenges we see."
The new facility is expected to be fully online in 2024, at which time Cargill will transition production from the current Rotterdam facility. Cargill is engaging with its social partners as appropriate, including initiating a consultation process on the foreseen changes with its Works Council.
Cargill is the world's third largest animal feed producer and the largest in North America, according to Feed Strategy's 2020 World's Top Feed Companies listing. It produced 19.6 million metric tons of animal feed at 39 feed mills in 2020.