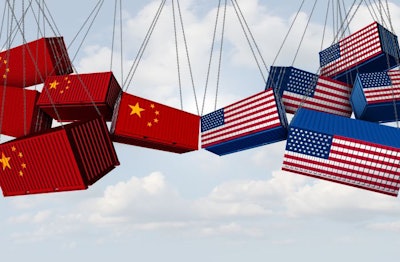 Price is a deterrent, but Chinese buyers will move from one crop to another, USGC official says
With prices high when compared to other feedstocks, United States grain sorghum is not in high demand in China.
But Reece Cannady, manager of global trade for the U.S. Grains Council (USGC), says that will likely change. Canady spoke during the sorghum session of the Kansas Ag Summit on July 14.
Cannady noted that it has been six weeks since China has bought any U.S. sorghum, but advised that producers not get too overly concerned over the situation.
"Demand from China for feed – and that's where most of your sorghum goes is for feed – is very strong. Currently, they're able to buy new crop barley out of Ukraine for US$217 per metric ton. So, when you have US$375 sorghum here in the U.S., it just doesn't work," he said.
However, Cannady said the demand for feed ingredients from China's private sector "is fairly insatiable."
"It's just a matter of terminating one crop before they can go to the next crop and terminate it," he said. "So they'll terminate the Ukrainian barley crop, and they may move to the Canadian barley crop, and then they buy some Canadian peas, then they move to the Australian sorghum crop, and then they move to the U.S. sorghum crop. It's one of those things when they'll just continue to consume and consume and consume until they have nothing left to consume. And they'll go to what is arguably the most expensive feedstock in the world right now, and that's U.S. sorghum. So, never fear, despite the fact that we're not seeing a lot of sales in recent weeks."
Cannady compared Chinese grain consumers with the video game character Pac-Man, who is known for "eating everything in sight."
Consolidation of Chinese pork industry will help sorghum industry
Cannady said he has been advised that consolidation in the Chinese pork industry is likely coming, as smaller producers are suffering. He said there are 80,000 separate sow feeding operations, "and that counts Smithfield as one."
"With that consolidation, that's a very positive thing for sorghum growers. It will basically help to ensure profitability amongst producers of pork," Cannady said. "I think it will allow for a little more stability for pork prices and more stability in demand."