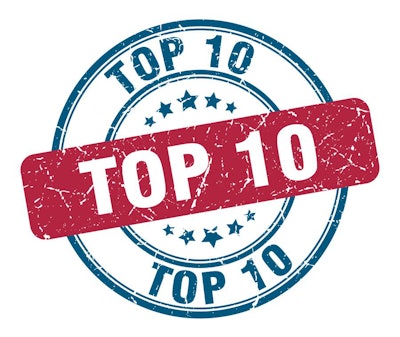 Find out what you missed in feed news and blogs from last month
See what topics were the most popular in the animal feed industry in April.
---
U.S. producers could face another year of high corn and soybean prices after initial planting estimates from the U.S. Department of Agriculture (USDA) came in lower than expected.
China's Ministry of Agriculture and Rural Affairs has published guidelines that recommend lowering the amount of corn and soybean meal in pig and poultry feed, Reuters reported.
An executive from China's WH Group said the use of illegal vaccines for African swine fever (ASF) reduced the output of hogs and will keep prices high for 2021.
Ioannis Mavromichalis: Most producers would like to see their hens produce the largest possible eggs, even though this might also decrease eggshell resistance.
According to a newly published study, ASF viruses have been detected in blood-sucking insects, particularly in those found on farms where pigs are present.
Ioannis Mavromichalis: Alternative energy ingredients to expensive corn (and wheat) abound, but they require some knowledge to be used properly.
Ioannis Mavromichalis: There are low-cost piglet feeds and there are high-quality piglet feeds.
Many U.S. agricultural producers are experiencing very favorable market conditions, according to CoBank's newest quarterly report, which declared "agriculture has its swagger back."
Jackie Roembke: As plant-based protein development, technology and investments accelerate, which new product advancements should be on animal protein's radar?
Single-cell proteins may remain an novel, and largely experimental, alternative protein for animal feed, but 2021 is set to bring a host of new options to the table.