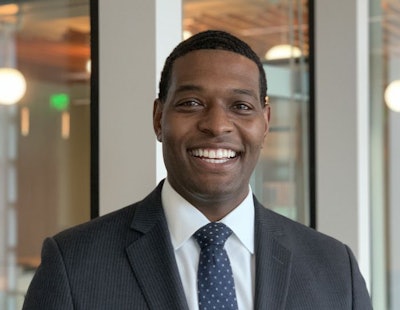 Administrator for the Environmental Protection Agency will work to advance Biden's climate change initiatives
The U.S. Senate on March 10 confirmed Michael Regan to lead the Environmental Protection Agency (EPA). His nomination was approved by a 66-34 vote, with all Democrats and 16 Republicans voting in favor.
Regan served as secretary of the North Carolina Department of Environmental Quality (DEQ) since 2017, has worked on clean energy initiatives for the Environmental Defense Fund and began his career as an EPA staffer during the Clinton and George W. Bush administrations. He earned his undergraduate degree from North Carolina Agricultural and Technical State University and his master's degree in public administration from George Washington University.
The American Feed Industry Association (AFIA) congratulated Regan on his confirmation.
"On behalf of the U.S. animal food industry, we extend a warm welcome to Michael Regan as the new administrator for the Environmental Protection Agency," AFIA President and CEO Constance Cullman said in a statement. "We are committed to working with our domestic and international partners to continue our sustainability journey and we know that research and development underway in our industry today will provide innovative solutions to tomorrow's pressing food and climate challenges. We look forward to working with an EPA leader who understands the burden the agriculture industry is facing in providing food for a growing population, while promoting good human and animal health and preserving the earth's precious natural resources. We stand committed to discussing with Administrator Regan the ways our nearly 700 member companies can drive scientific progress and positive change within any U.S. environmental plans of action."
Among other things, Regan will work to meet President Joe Biden's commitments to address climate change by reducing emissions and lowering dependence on fossil fuels.