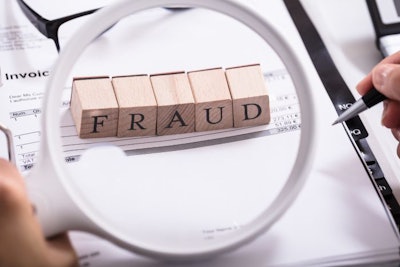 Class action lawsuit filed on behalf of investors
Elanco Animal Health Inc. is under investigation for alleged securities fraud, and a class action lawsuit has been filed on behalf of investors.
According to a press release from shareholder rights law firm Bragar Eagel & Squire PC, a class action lawsuit was filed May 20 in the United States District Court for the Southern District of Indiana on behalf of investors that purchased Elanco securities between January 10 and May 6, 2020.
The complaint alleges that Elanco made materially false and/or misleading statements and failed to disclose material adverse facts about its business, operations, and prospects. Specifically, it says Elanco failed to disclose to investors that, after consolidating its distributors from eight to four, the company increased the amount of inventory, including companion animal products, held by each distributor; that Elanco's distributors were not experiencing sufficient demand to sell through the inventory; that, as a result, the company's revenue was reasonably likely to decline; that, as a result of the foregoing, Elanco would reduce its channel inventory with respect to companion animal products; and that, as a result of the foregoing, defendants' positive statements about the company's business, operations and prospects were materially misleading and/or lacked a reasonable basis.
Law firm Kaplan Fox & Kilsheimer LLP said in a press release that it is investigating these claims. When contacted by Feed Strategy, a spokesperson for Elanco said the company does not comment on litigation.
Channel inventory discussed during earnings call
On May 7, Elanco reported a 10% decrease in total revenue during the first quarter of 2020, compared with its 2019 first quarter performance ($657.7 million vs. $731.1 million). It said this decline was driven largely by the global impact of the novel coronavirus (COVID-19) pandemic.
"In the first quarter, the COVID pandemic created significant working capital and liquidity pressures and uncertainty on near-term and customer demand for our distributors, prompting reductions in the amount of inventory they hold," said Jeff Simmons, Elanco president and CEO, during the shareholder call on May 7. "This unprecedented event also created a tipping point in the changes we were executing in our distribution approach."
Simmons attributed the first quarter decrease directly to its $60 million reduction in channel inventory carried by its four commercial distribution partners in the U.S. companion animal space. He said the company anticipated further tightening of channel inventory across all business areas further reducing between $80 million to $100 million — mainly during the second quarter of 2020 — as it "applies these new tactics across the business and geographies."
"The decrease in channel inventory is a structural change that will improve our working capital and maximize our operational flexibility in the current environment and beyond," Simmons said. "While the actions we are taking with our commercial partners negatively impact our reported sales performance in the near term, these changes will strengthen our position, optimize our promotional approach and enable us to direct investment to the internal commercial activities that drive demand for our products over the long term."
In late March, "uncertainty of the duration and magnitude of impacts from" COVID-19 prompted the company to withdraw its 2020 revenue and earnings guidance.