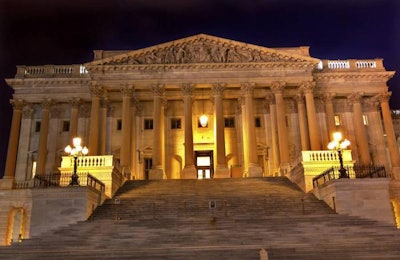 HEROES Act includes US$16.5 billion in direct payments to agricultural producers
The U.S. House of Representatives passed a $3 trillion coronavirus (COVID-19) relief bill, which includes specific provisions for the agriculture sector, including US$16.5 billion in direct payments to producers.
The Health and Economic Recovery Omnibus Emergency Solutions Act (HEROES) Act passed in the House on May 15 in a 208-199 party-line vote, but is unlikely to pass in the Senate in its current form and, if it does, faces a White House veto. The bill includes proposals of assistance for livestock, dairy and specialty crops producers, as well as the Commodity Credit Corporation, conservation and nutrition.
The HEROES Act provides financial relief for livestock and poultry producers who have had to cull their animals due to processing plant closures. For the first month after a date set by the Agriculture Secretary, producers would be reimbursed for 85% of their losses, and 10% of their losses for each subsequent 30-day period. The bill also would provide US$300 million for animal disease prevention and management.
For dairy producers, the bill would expand the 2018 Farm Bill's milk donation program by establishing a direct dairy donation program. Up to US$500 would be available to pay for donated milk and dairy products. The bill also provides supplemental dairy margin coverage for producers, as well as up to US$500 million for recourse loans.
The bill provides US$100 million for state grants to the specialty crop sector for COVID-19-related losses, and another US$50 million for supply chain assistance to local farmers, farmers' markets and other local food outlets affected by market disruptions.
Ag groups react
The National Pork Producers Council (NPPC) said it supports the livestock agriculture provisions in the HEROES Act.
"U.S. pork producers are facing an unprecedented financial and animal welfare crisis," said Howard "A.V." Roth, NPPC president, in a statement. "These provisions represent a critical lifeline for hog farmers struggling to weather this storm. We urge Congress to come together quickly on final legislation that includes these provisions."
However, the American Farm Bureau Federation (AFBF) said some of the bill's provisions do not align with its policies.
"With the effects of COVID-19 reverberating through the U.S. agriculture sector, Congress has responded with a variety of proposals designed to help farmers, ranchers and agribusinesses bridge the gap," the AFBF said on its website. "While Farm Bureau recognizes the need for some of these assistance packages, further analysis is needed. In addition, some of the provisions in the HEROES Act do not align with current Farm Bureau grassroots-approved policies."
View our continuing coverage of the novel coronavirus (COVID-19) pandemic.