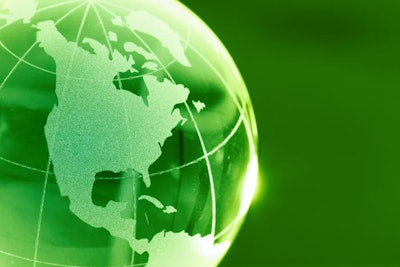 Agriculture groups applaud passage of North American trade deal
In a bipartisan 89-10 vote, the U.S. Senate passed the United States-Mexico-Canada Agreement (USMCA) on January 16, sending the bill to President Donald Trump for his signature.
The "new NAFTA" deal, which the U.S. House of Representatives approved on December 19, updates the 26-year-old North American Free Trade Agreement and includes tougher rules on labor. Canada still needs to approve the USMCA before it can take effect; that country's parliament returns to session on January 27.
'A win for the industry'
Many agriculture groups applauded the passage of the bill, calling it a win for the industry.
"I am excited for the opportunities that will come from the implementation of USMCA," said American Feed Industry Association (AFIA) President and CEO Constance Cullman. "The USMCA not only builds on the success of NAFTA by facilitating greater market access, regulatory transparency and accountability among the three trading partners, but it also sends a message to our other trading partners that the United States is serious about enhancing trading relationships, supporting U.S. businesses and exports and setting a new standard for how trade agreements with the United States are expected to look. In addition, many AFIA members have integrated businesses – where they have operations in the United States, Mexico and Canada – and the USMCA will facilitate growth across all their business units."
"The USMCA is a tremendous positive for the United States and the entire North American region and our interdependent economies," said National Grain and Feed Association President and CEO Randy Gordon. "Having a sound and competitive free trade agreement with Mexico and Canada is critical to continued economic growth and job creation in the United States and the North American region."
"This trade agreement comes at a critical time for farmers and ranchers, increasing optimism that we'll turn the corner in 2020," said American Farm Bureau Federation President Zippy Duvall. "USMCA is an important step toward restoring the competitiveness of America's farmers and ranchers, strengthening our trade relationships in North America and setting an example for agreements with other important trading partners."
"The U.S. meat and poultry industry exports $5.5 billion annually in products to Canada and Mexico," said North American Meat Institute President and CEO Julie Anna Potts. "This agreement is critical to meat and poultry processors and the millions of U.S. farmers, ranchers, allied manufacturers and transportation companies in the food supply chain."
"The passage of USMCA is great news for America's chicken producers," National Chicken Council President Mike Brown said. "USMCA will maintain or improve market access for chicken exports in our top two valued markets – Mexico and Canada. It will also positively impact both the U.S. agriculture sector and the broader national economy."
"Today's Senate passage of the USMCA is an important victory for the U.S. turkey industry," the National Turkey Federation said in a statement. "Mexico is the largest export market for U.S. turkey products, and securing this trade relationship is a leading priority for American turkey farmers and processors."
"Today's overwhelmingly bipartisan show of support for North American trade will help restore certainty and predictability in our farmers' most important markets," Farmers for Free Trade said in a statement. "USMCA also provides important ag victories including on market access for poultry and dairy, provisions that require science-based decision making on trade, and advances in supporting 21st century agricultural innovations."