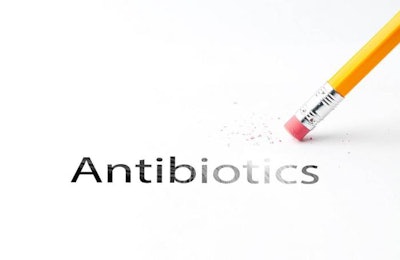 The U.S. Food and Drug Administration (FDA) is accepting public comments on a plan to bring the remaining approved over-the-counter antibiotics used in animals under veterinary oversight.
Draft Guidance for Industry #263 outlines steps for drug manufacturers to transition over-the-counter antibiotics to prescription-only status. The guidance applies to antibiotics used in animals, available as injections or other forms, that are considered medically important for human use. The transition is expected to take place over the course of two years, and industry compliance will be "voluntary," according to an FDA news release.
"While this guidance does not require sponsors of the affected applications to make the recommended labeling changes, FDA believes industry is generally supportive of this approach," Anne Norris, a health communications specialist for the FDA, said in an email. Additional action will be considered at the end of the two-year timeframe for voluntary compliance.
Antimicrobials used in feed and water once comprised 95% of antimicrobials sold or distributed, according to the FDA, though use has declined since the FDA issued rules requiring veterinary oversight for the use of antibiotics in animal feed in 2017. This latest guidance is the agency's "final push to bring remaining dosage forms of medically important antimicrobials under vet oversight," Norris said.
The American Feed Industry Association (AFIA) notified members of the release of the draft guidance on September 24 and indicated the association "will continue to monitor the FDA's five-year plan for antimicrobial stewardship in veterinary settings." However, an association spokesperson indicated that AFIA does not see the recent draft guidance as affecting animal feed manufacturers.
The FDA is reaching out to stakeholder for input, and also soliciting public comments. Comments on the proposal are due online via www.regulations.gov by December 24. Comments may also be submitted by mail to:
Dockets Management Staff
HFA-305
Food and Drug Administration
5630 Fishers Lane, Room 1061
Rockville, MD 20852
Comments should reference docket number FDA-2019-D-3614.