View Webinar
Watch on demand now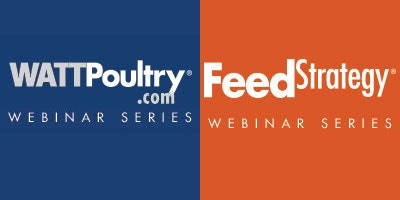 to learn how pullet nutrition can influence the life cycle of production for layers and breeders.
Reaching top performance in egg production and maintaining good eggshell quality throughout the entire production cycle creates challenges for breeders. Broiler breeders that consistently feed an optimum diet are surpassing their goals, with improvements in eggshell membrane and shell structures, leading to less cracked eggs, improving egg utilization, and increasing the number of hatching eggs. A strong early start with the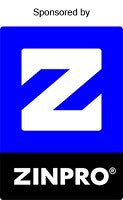 right breeder diet improves all these variables. Utilization of optimum nutrition in breeder diets has been proven to increase the transfer rate of trace minerals from the egg for embryo development reducing embryo oxidative stress, leading to decreased mortality and improved hatchability rate while delivering the highest quality progeny chicks. Along with the generational nutrition influencing the early broiler chick start, the macro and micro-mineral nutrition in the first two weeks of life are essential to ideal bone development for a homogeneous and strong skeleton formation to allow birds to reach their performance potential. Featured speakers include Dr. Cibele Torres, Poultry Nutritionist at Zinpro, Dr. Henry Van den Brand from Wageningen University, and Dr. Peter Plumstead, Technical Director of Chemunique and global nutrition consultant.
WHAT YOU'LL LEARN:
How can breeder nutrition influence the quality of 1ODC birds?
How can pullet nutrition influence the life cycle of production for breeders?
How early is broiler mineral nutrition key to support skeleton development, what influence does it have on broiler performance?
Explore the challenges modern breeders face while trying to maintain their goals.
This webinar is sponsored by Zinpro and presented by Feed Strategy, WATTPoultry, and WATT Global Media.
---
Speaker Info:

Dr. Cibele Torres, Poultry Nutritionist at Zinpro
Dr. Cibele Torres earned her Veterinary M.D. and M.S. in Animal Sciences from Federal University of Rio Grande do Sul, Brazil, and her Ph.D. in Poultry Science from the University of Alberta, Canada. As a poultry nutritionist, Dr. Torres leads Zinpro's poultry research programs and field evaluations across Europe and provides technical support to Europe, the Middle East and Northern Africa (MENA), South Africa, and Russia.

Dr. Henry Van den Brand, associate professor from Wageningen University
Dr. Henry van den Brand is an associate professor at Wageningen University, the Netherlands, particularly working on early life experiences in poultry. His research includes breeder nutrition, egg storage, incubation conditions and early nutrition of chickens. He wrote over 150 scientific publications in this field.

Dr. Peter Plumstead, Technical Director of Chemunique and global nutrition consultant
Dr. Peter Plumstead completed his B.Sc. Agric (Hons) degree from Pretoria University, and M.Sc. and Ph.D. degrees in Nutrition and Poultry Science from North Carolina State University. Dr. Plumstead has a diverse range of experience, both as a research Scientist as well as in applied aspects of Poultry Nutrition and Management. He is currently co-supervisor of 6 current graduate students with core research projects including evaluating effects of limestone on calcium and phosphorus digestibility, phytase efficacy, and phosphorus excretion; strategies to reduce leg problems and BCO in broilers, and antibiotic-free nutrition research.
View Webinar