View Webinar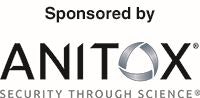 Watch on-demand now to learn about how the industry can respond to changing consumer and regulator demands on Salmonella control, and the role of clean feed in future biosecurity programs. Salmonella is the leading bacterial cause of foodborne illness in the United States; all too commonly the finger is pointed at poultry products. It's a challenge our industry takes very seriously indeed. But with ever-greater pressure on control techniques in processing, and an increasingly risk-averse, food-safety conscious, and litigious consumer, what does the future hold for Salmonella biosecurity? We've asked leading Salmonella expert Dr. Charles Hofacre, president of Southern Poultry Research Group, to look to the future and consider whether the US industry can respond to demands for greater Salmonella control fully and quickly enough to maintain consumer trust? Is food safety an unaffordable luxury, or a critical driver of change in our least-cost production mindset?
WHAT YOU'LL LEARN:
The critical issue of Salmonella recontamination.
On-farm interventions for Salmonella control.
Note: This webinar is Part V of the Five-Part Dr. Clifford's webinar series on feed as a fomite for pathogens where animal feed manufacturers, poultry and swine nutritionists, and biosecurity and safety professionals learn about new research and proven innovative mitigation strategies to prevent pathogen transmission in the earliest stages of the food supply chain. 
This webinar is proudly sponsored by Anitox and presented by Feed Strategy, and WATT Global Media.
---
Speaker Info:

Dr. Charles Hofacre, DVM, MAM, Ph.D., President of Southern Poultry Research Group
Charles Hofacre (Chuck) is from a small Ohio farming community, Wooster. He holds a B.S. in Agriculture, an M.S. in Poultry Science, and Doctorate in Veterinary Medicine from The Ohio State University. He also has a Master of Avian Medicine and Ph.D. in Veterinary Medical Microbiology from The University of Georgia. The positions he has held were as Director of Veterinary Medicine at a turkey production company, Cuddy Farms, Inc. in Marshville, NC. He then served 7 years as a Vice-President and member of the Board of Directors for Ross Breeders, Inc., in Huntsville, Alabama. Following Ross Breeders, he was the Manager of Technical Service for Bayer's poultry business in the U.S. Chuck served as the Executive Vice President of the poultry veterinary organization, the AAAP, from 2003 to 2016. Chuck retired from The University of Georgia after 18 years as a Professor in the Department of Population Health and the Director of Clinical Services for the Poultry Diagnostic and Research Center in Athens, Georgia. In May 2013, Chuck started the Southern Poultry Research Group to do research on poultry diseases as his new endeavor.
View Webinar