View Webinar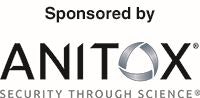 Register to learn how researchers from NC State Veterinary Medicine developed an algorithm that could give pig farms advance notice of PEDv outbreaks.
Dr. Gustavo Machado will discuss how he developed a pipeline utilizing machine-learning techniques to create an algorithm capable of predicting PEDv outbreaks in space and time. The model was built using weekly farm-level incidence data from sow farms, including pig movement types, hog density and environmental and weather factors (vegetation, wind speed, temperature and precipitation). Learn how the model was able to predict PEDv outbreaks with ~80% accuracy and could help farmers provide preventative care to high-risk areas and make data-based decisions.
WHAT YOU'LL LEARN:
Why epidemic PED has had a re-emergence.
How animal movements and environmental risk factors are equally critical.
Note: This webinar is Part III of the Five-Part Dr. Clifford's webinar series on feed as a fomite for pathogens where animal feed manufacturers, poultry and swine nutritionists, and biosecurity and safety professionals will learn about new research and proven innovative mitigation strategies to prevent pathogen transmission in the earliest stages of the food supply chain.
This webinar is proudly sponsored by Anitox and presented by Feed Strategy, WATTAgNet, and WATT Global Media.
---
Speaker Info:

Dr. Gustavo Machado, Assistant Professor, Department of Population Health and Pathobiology, North Carolina State University
Dr. Machado is currently an Assistant Professor in the Department of Population Health and Pathobiology at North Carolina State University. Dr. Machado's main research applies regular and novel epidemiological tools to investigate the occurrence and spread of animal infectious diseases, especially transboundary disease, providing science-based support for decision making with regard to prevention and control. In the past few years, Dr. Machado has dedicated his efforts to the development and application of machine-learning approaches such as random forest, applied to animal and human health. He has developed and used methods for modeling disease distributions. Currently, his research is also focused on mathematical modeling and traditional statistics for practical mapping of the spread of infectious diseases among pig populations. Dr. Machado authored or co-authored more than 120 peer-reviewed publications in the field of animal and human health (www.gustavoetal.org). His research provides training opportunities in interdisciplinary research at the interface of disease spread and control strategies, both nationally and internationally.
View Webinar